June 2019
Mason Morris and his father caught this big red snapper.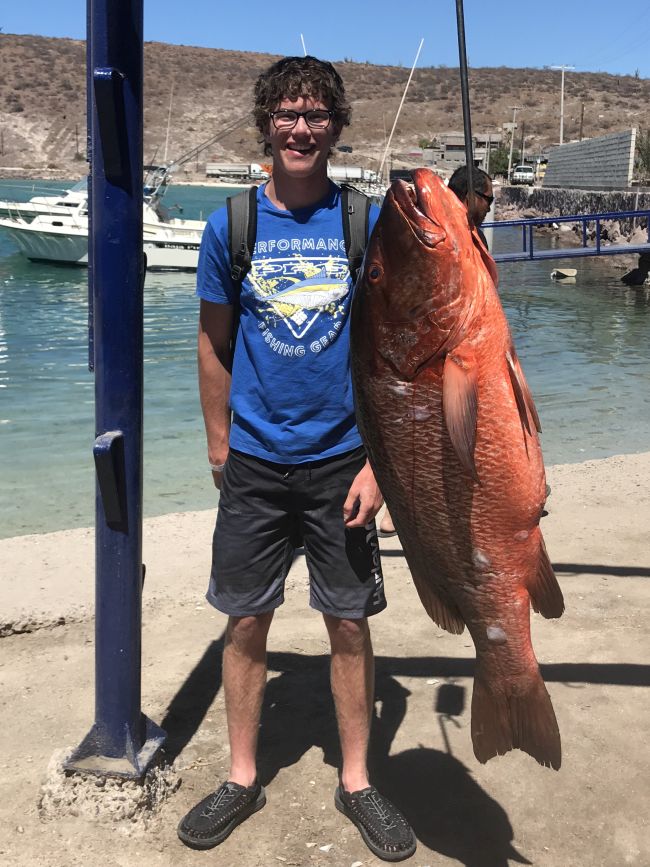 Ron Ahwnes caught this monster grouper.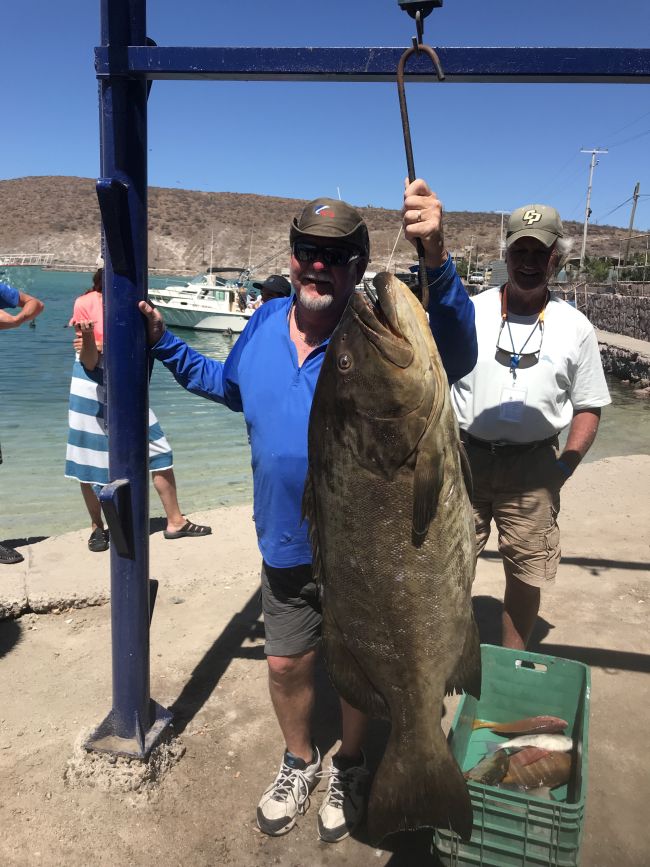 The weather has been warming up and perfect for us to get out to the seamounts. Today we fishied the reefs for monster red snappers and Dave and Sophia Morris landed three of them, the biggest one was 54.9 pounds, what a job. Pictured is Sophia with Captain Luis.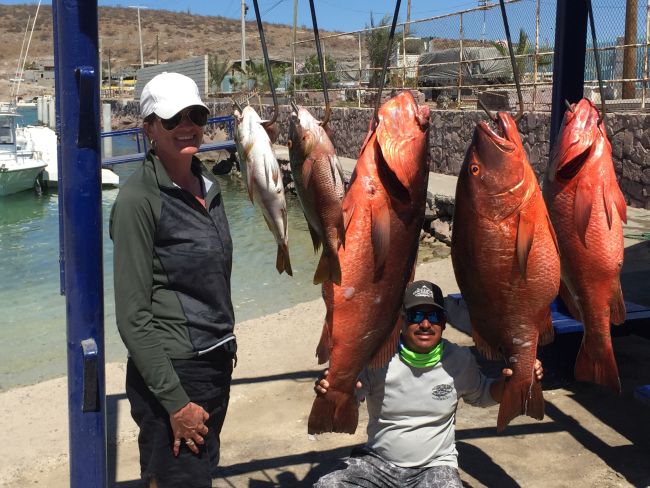 Mike Sayer shared this picture of a big Rooster Fish he caught while fishing with the Urbina Services group.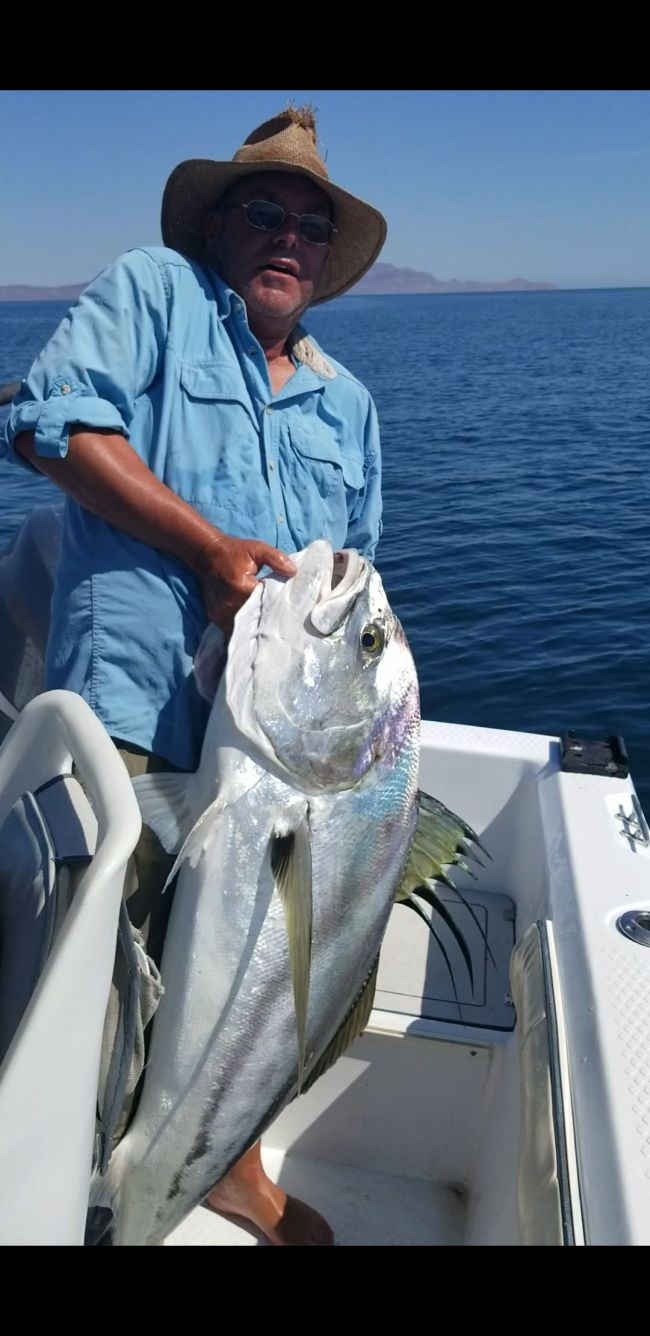 The weather has prevented us from going out for the bigger fish but we were able to get our clients on some good fihing closer to our docks. Tom Sayer and his friend show off some of their catch today.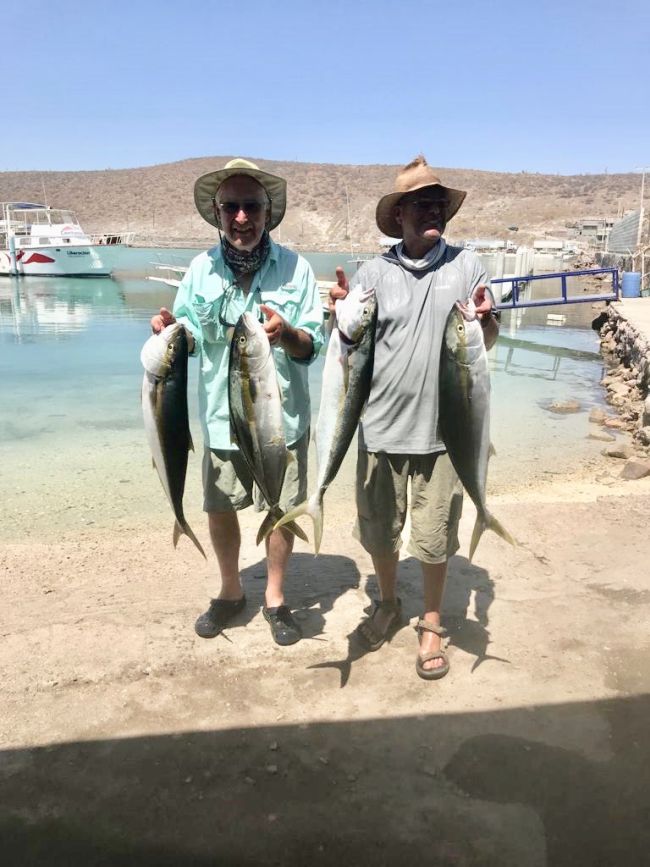 Cal Patton and friend who fished with Captain Pico show off their catch.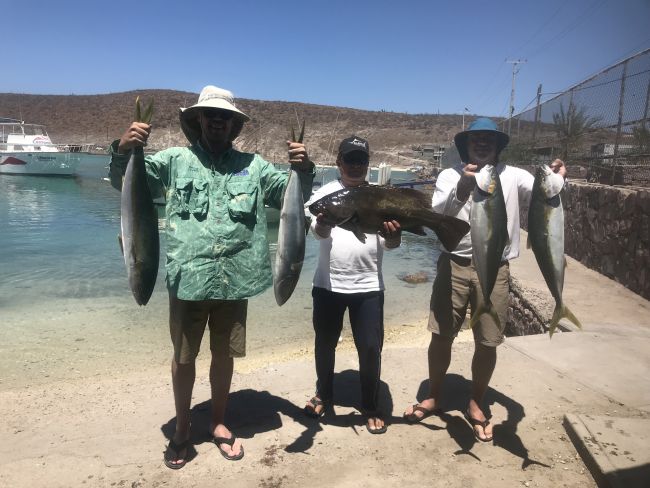 Jack Sayer and his friend show off their catch.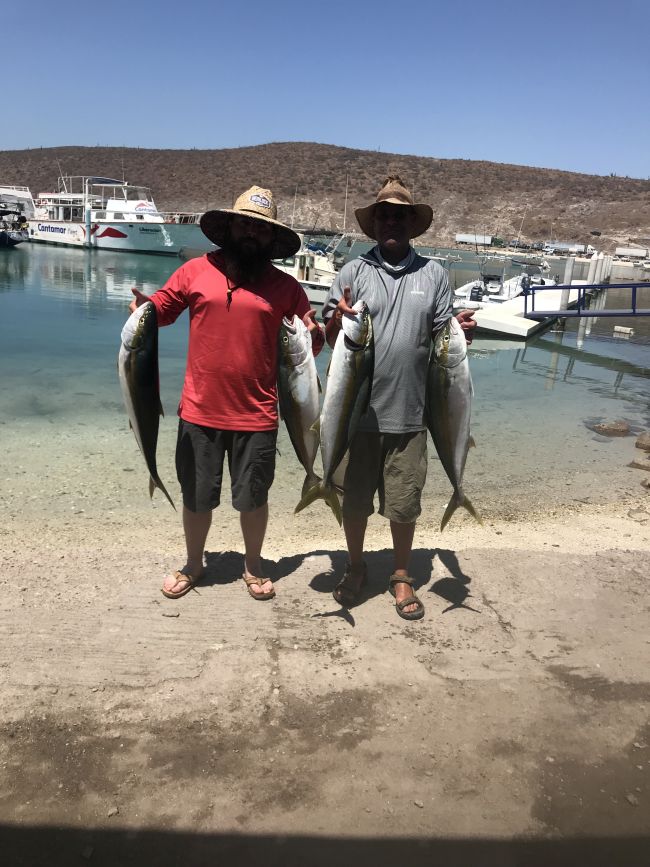 BEST BOATS - BEST GEAR - BEST SERVICE - BAJA PIRATES!
Get the latest Baja Pirates fishing reports!