Marine Waterfront Hotel
The Marina Hotel recently changed hands and underwent a major upgrade then the name changed to the Marine Waterfront Hotel. The hotel is located at the north end of downtown La Paz. This hotel features Standard Rooms for one or two people, Junior Suites for three people and Master Suites for added comfort. Rooms include flat-screen TVs. The Hotel has an on-site restaurant, sports bar, outdoor swimming pool and jacuzzi. This hotel has been the favorite accommodations for many of our clients due to the proximity to the downtown area.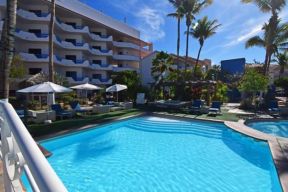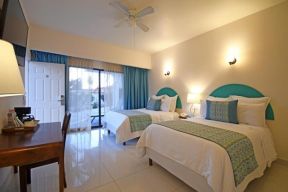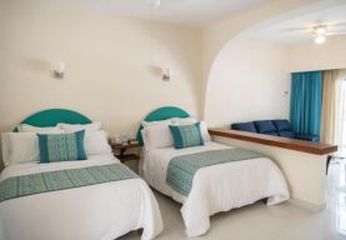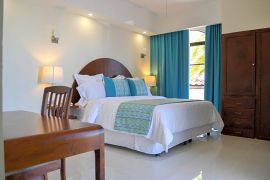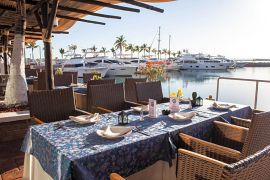 ---
Magdalena Bay - Whales Nest
Just outside of Lopez Mateos on the Magdalena Bay is our fishing headquarters at the Whales Nest. The accommodations at the Whales Nest consist of ten two person cabanas, each have their own lanai. The rooms are also equipted with a bathroom and a shower. The cabanas are clean and refreshed ever day while clients and out fishing. Meals are normally served around a fire pit and prepared by a chef brought in from La Paz. After meals are served client relax and enjoy the fish stories of the day. After a good nights sleep clients return to their boats for another day fishing.