March 2018
Earl March brought wind and curtailed our abilities to get to some of our favorite fishing grounds. This week the wind has laid down and we are back to fishing all of our favorite spring time spots. Water temperature has increased slightly with an average around 72 to 73 degrees and we are experiencing big currents. Yesterday 3 boats were out with mixed returns. One boat brought in 4 30# class yellowfin tuna. The other 2 boats didn't fair quite as well, but managed a mixed bag of Yellowtail, Grouper(Cabrilla), and yellow snapper. The bait yesterday was nice live, large sardines. Our attempts to catch additional mackerel produced little so we were off to the seamount utilizing live sardines and salas 5X jigs for bait. The Tuna were skiddish but for our captain who showed great patience the tuna attacked late in the day. We are fishing every day now so the hunt is on and the results are pointing to another very good season.
This week our friends from American Heroes returned and fished while enjoying 'fun in the sun.' Here they show off some of their tuna and yellowtail catch.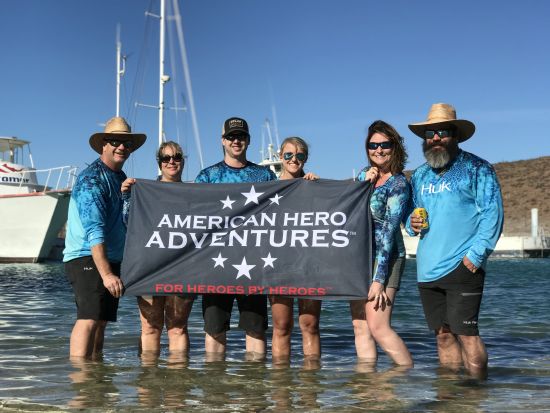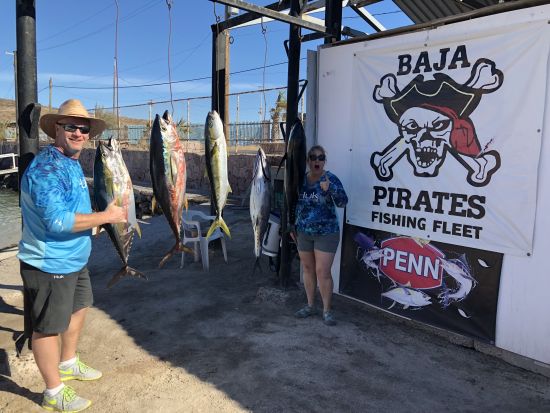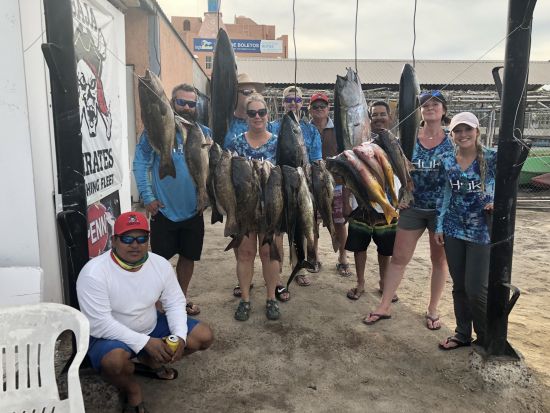 Ted Mollis came down to fish for the tuna we have been telling everyone about and he did just what he wanted to do, and he did a good job doing it. He was fishing with out Captain Jesus.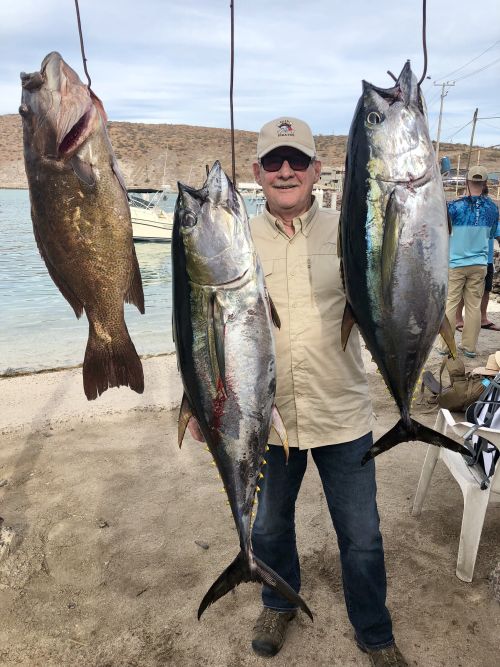 This last week 4 of the 5 weekdays the yellowtail, dorado and tuna fishing continued to be outstanding. Nearly all boats filled their fish hold with these great eating fish.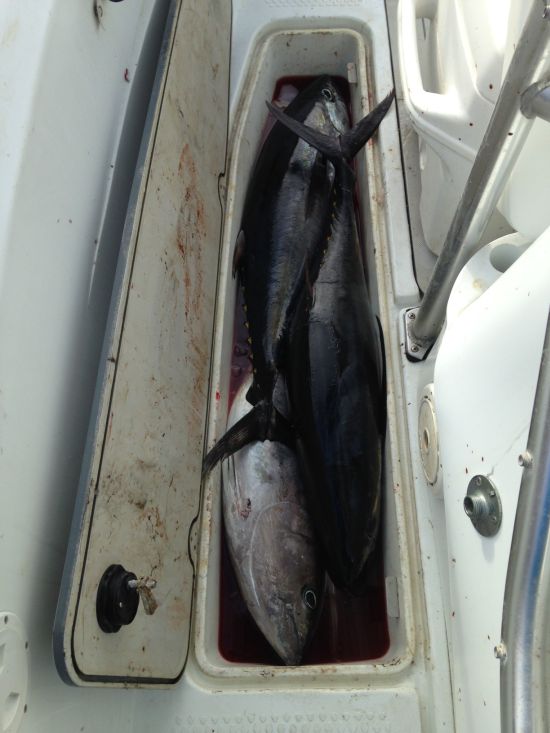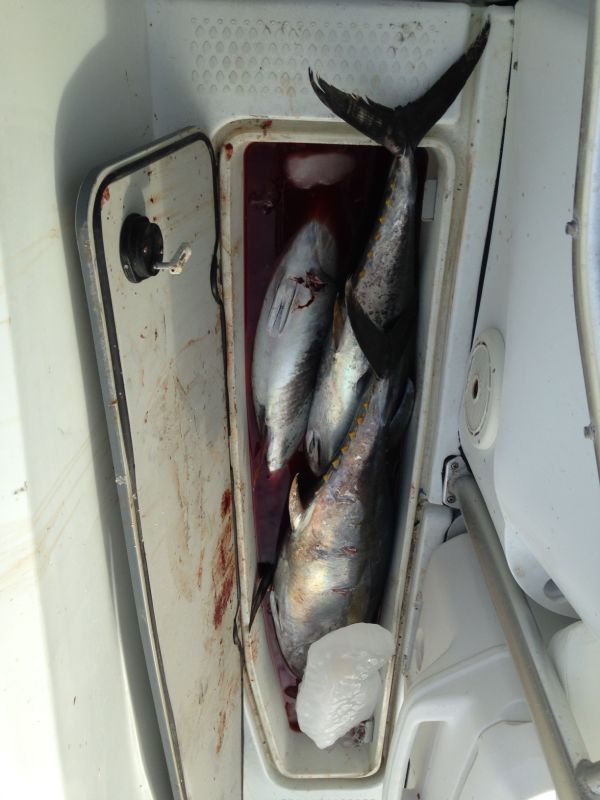 The David Austin party are seen in this photo of one of the many fish they caught today.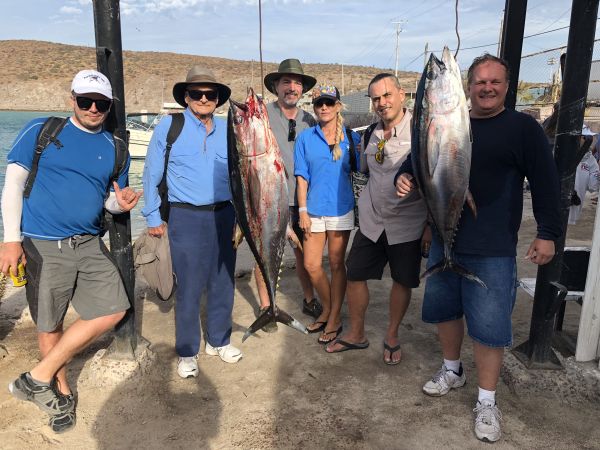 ---
BEST BOATS - BEST GEAR - BEST SERVICE - BAJA PIRATES!
Get the latest Baja Pirates fishing reports!