February - March 2017

Baja Pirates are now in full fishing mode. We are working the local seamounts for Cabrilla, Amberjack and Pargo with multiple boats out every day. The bait situation is good with lots of mackerel and cabillitos available. Water temperatures are normal and the winds haven't been too bad allowing us to explore most all areas we fish. The last few days we have not seen or caught Dorado, but did find many bonita which are fun to catch and tasty! These are the type of bonita which have big teeth and white meat.

Sea of Cortez water temperature are in the low 70's around La Paz and the air temperature is in the middle to high 80's on most days.

Today, Gary from American Heros Friends caught this 75# Amberjack while fishing at the Reina Light House. The group also caught some nice Yellowtail as seen in this photo.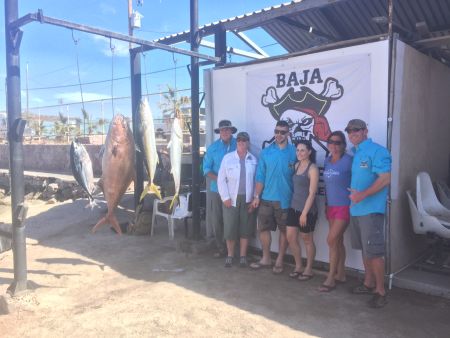 Our guides in Las Arenas report that they are cathing both Tuna and Wahoo in their area. Here they show off some of the Tuna they caugth.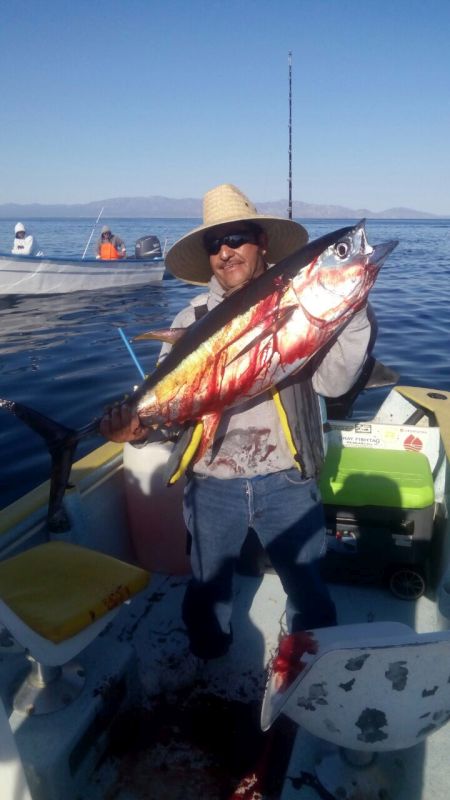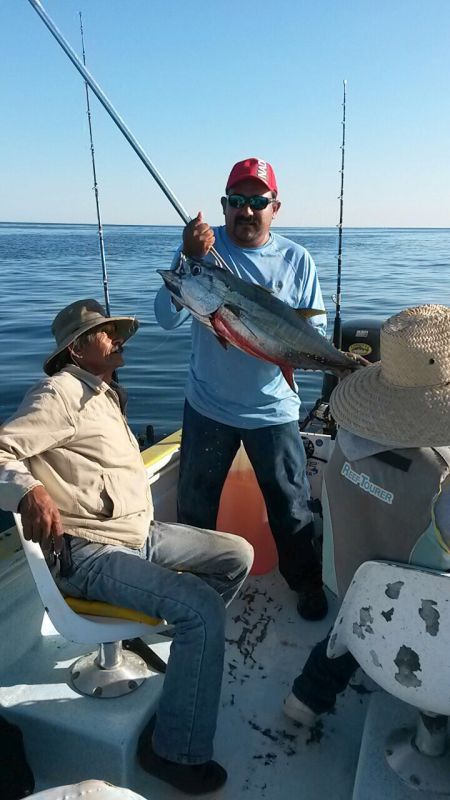 Tom REgner and Dale Johnson show off a nice mixed bag of good eating fish they caught today.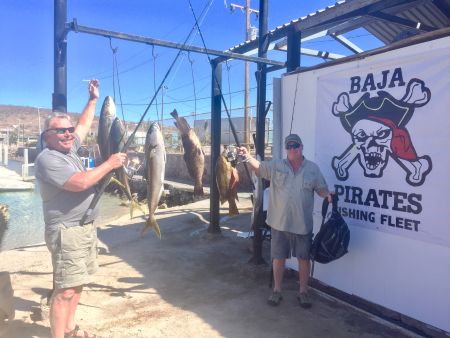 The Foelick party not only caught some nice Groupers and Yellowtail but the first Tuna of the season.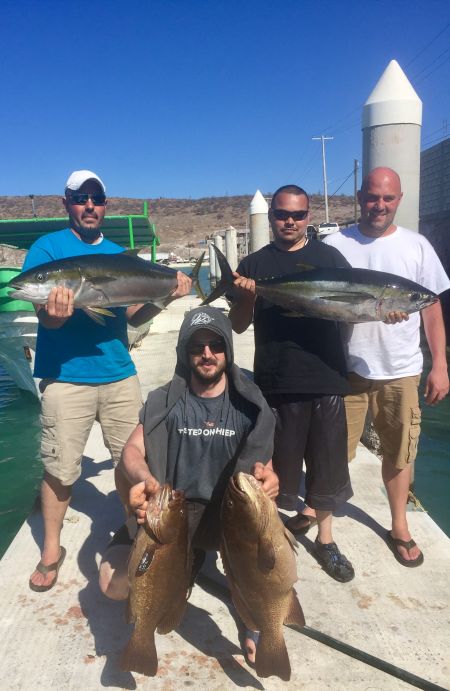 They Huey party had a good day fishing with us and proudly show off a nice Yellowtail and Grouper they caught.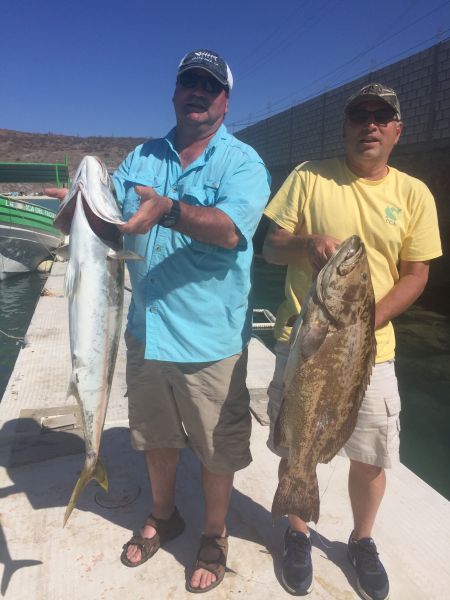 Even with some strong winds, Adnrew Chain got out fishing with Captain Luis and landed some nice Pargo.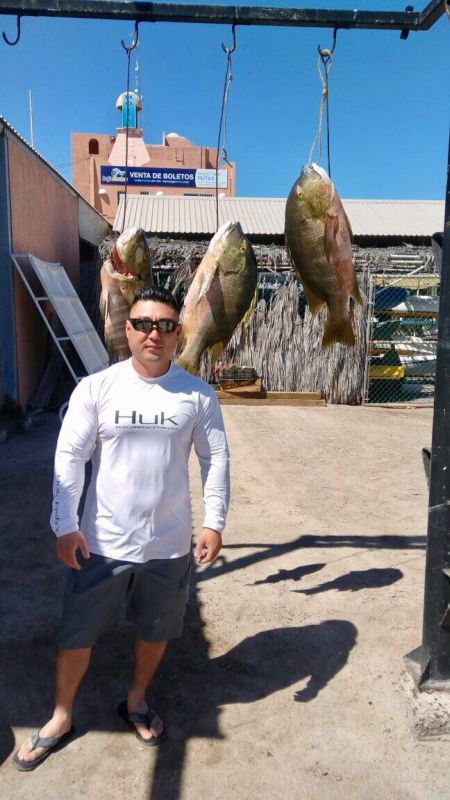 George Kesablack and his friends had fun on the water and even caught some nice Yellowtail.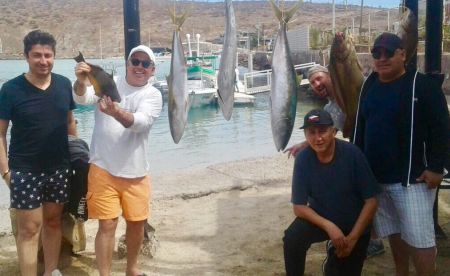 Mike Weinz, a long time friend of Baja Pirates did good again today with some nice Pargos caught at the el Bajo seamount.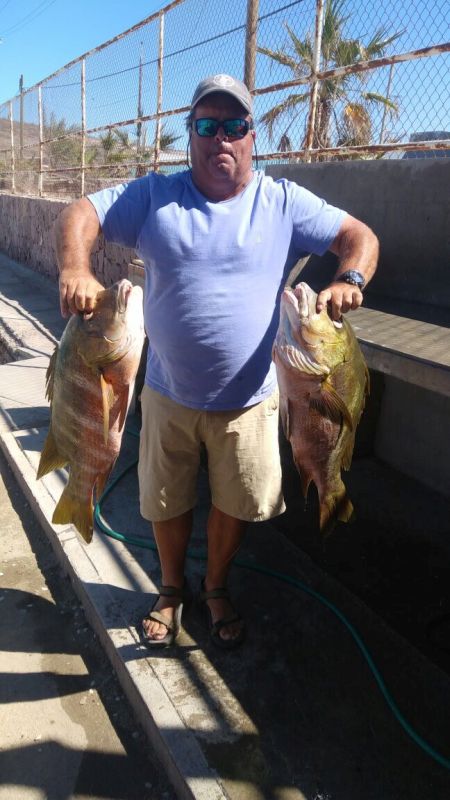 Jake and Keri Froelich had a good day catching a variety of fish that included snappers, yellowtail and dorado. They fished at and around the el Bajo sea mount.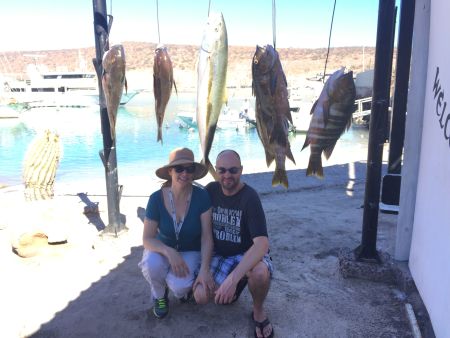 Our first client of the 2017 season, Ben Hamilton kicked off the season with a nice catch while fishing with Captain Caco. Even with the strong winds they were able to reach the el Bajo area where he landed a niceyellowtail and a good size snapper.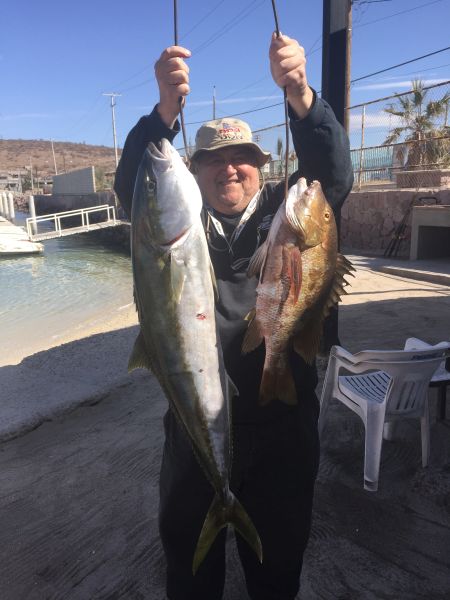 ---
BEST BOATS - BEST GEAR - BEST SERVICE - BAJA PIRATES!
Get the latest Baja Pirates fishing reports!