July 2018
A group from Indiana and friends headed up by Mike Burger joined the Pirates again this week. They all had the time of their lives fishing for and catching some of the 40# to 50# Yellowfin Tuna that have been staying in our area. For the first two days they had a pool for the largest fish caught. On the first day Gregory Allen won with a tuna weighing 45 pounds (photo #1 below). On the Second day, James Armagost won the pool with a 50 pound tuna (photo #2 below). The third day they didn't have a contest so the rest of the photos are a sampling of the other fish that were caught and of Mike's group and others fishing groups at the same time with their catch.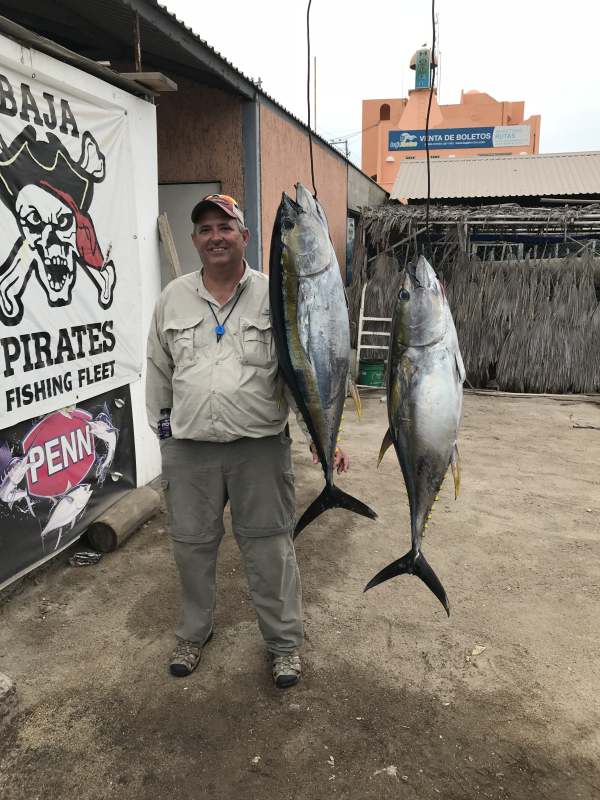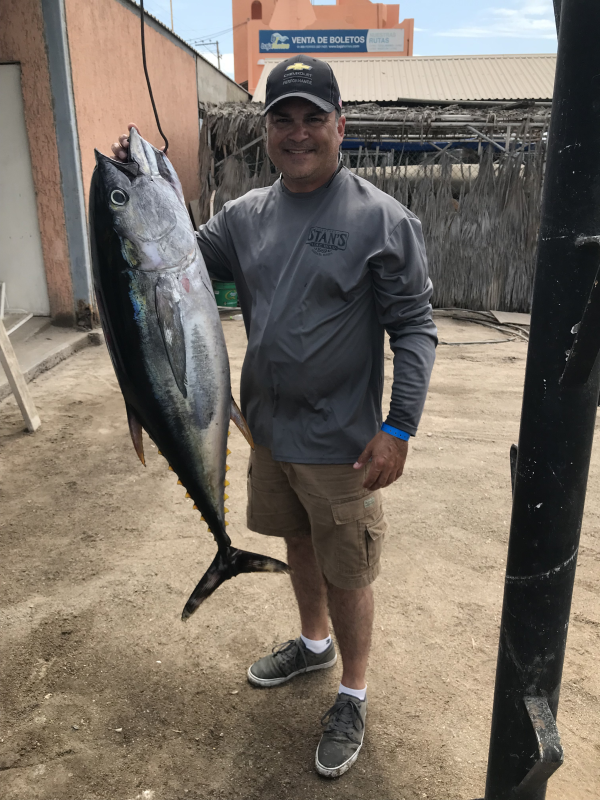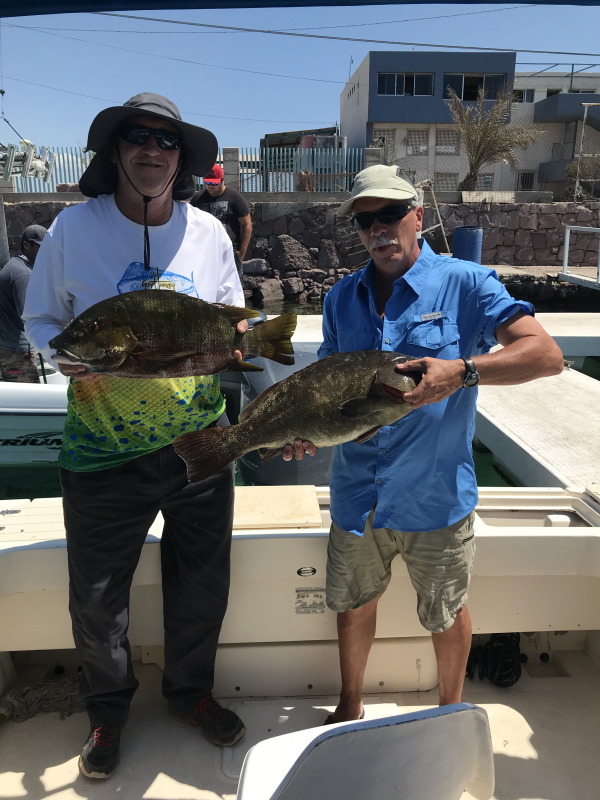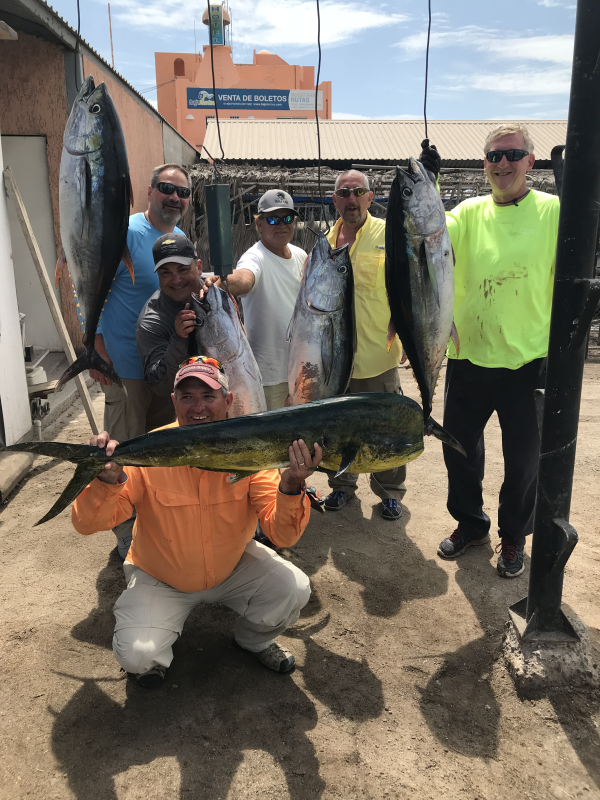 The group enjoying a great dinner after a full day on the water.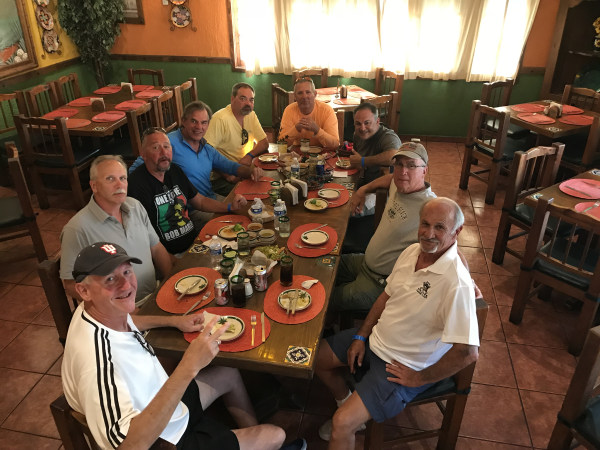 Joe Arcieri fished along side Mike's group on the last day and landed this 50# tuna.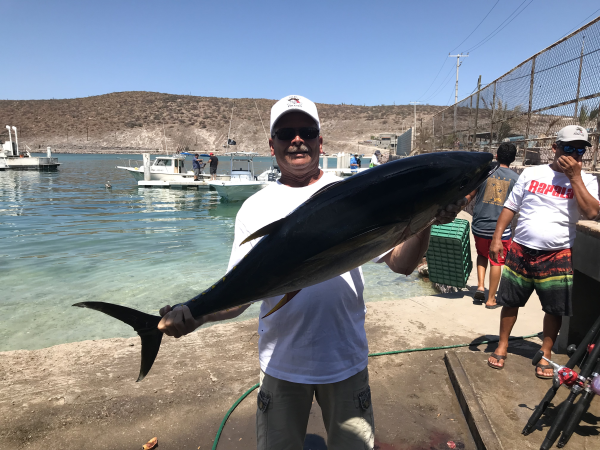 Also fishing at the same time was Phill Daneau was fishing and landed this Stripped Marlin that died during the one hour ten minute fight.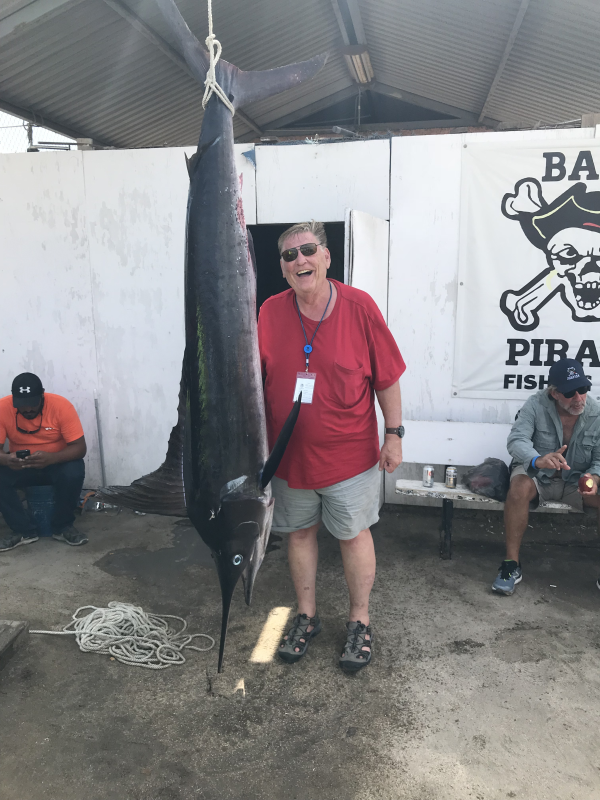 The July starts off with a continuation of good fishing for tuna, dorado and all the other good eating fish. We are catching larger Dorado and a lot more of them now that the water is warming. We are also seeing the arrival of the bill fish so no matter what you want to target it look like we can put you on the bite.
Todaywhile fishing with Captain Ivan, Mark Mincono and Jim Etherington caught this 65# Yellowfin.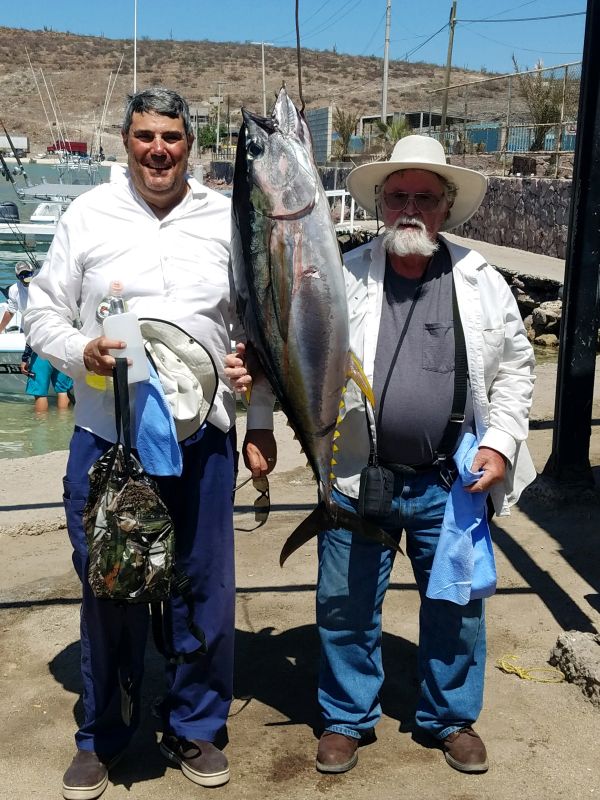 The Ferguson Party loaded their coolers with some big Yellowfin Tuna.