October 2019
The Brent Hiller party fished out of Las Arenas after the recent storm where they had great weather thaat resulted in a good catch of Dorado.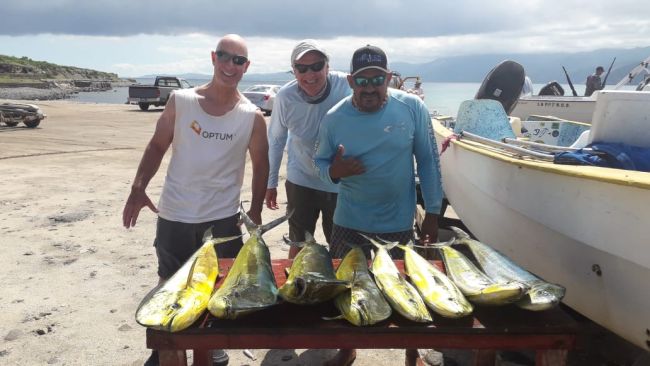 The Jesse Ortiz group had a lot of luck today catching a Sailfish, Marlin and a pair of Dorado.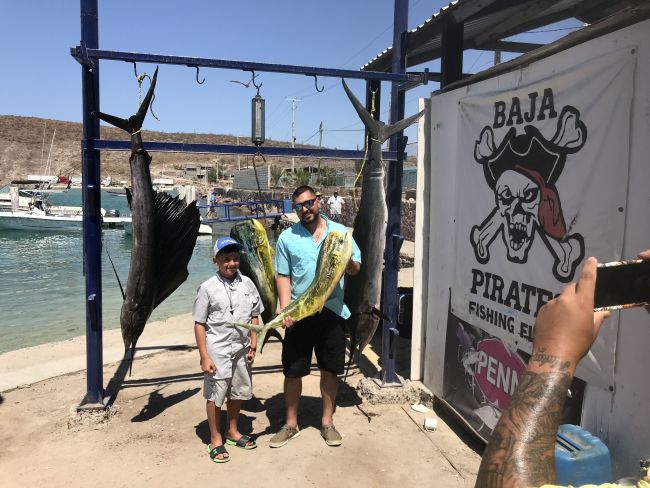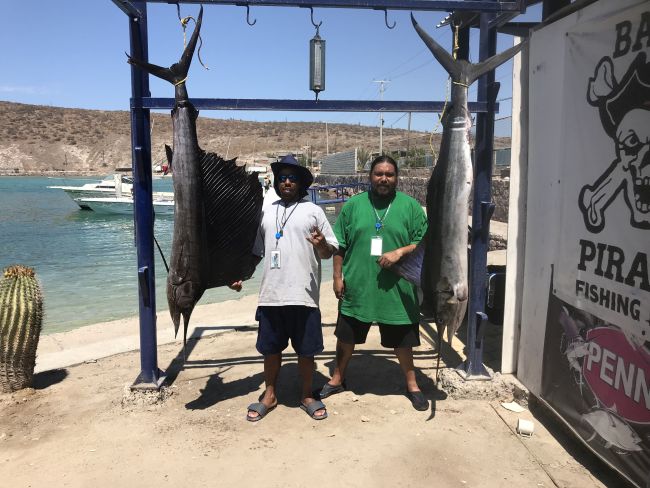 Tim Powers and his wife landed a nice bunch of fish that included pargo and dorados to load up their coolers.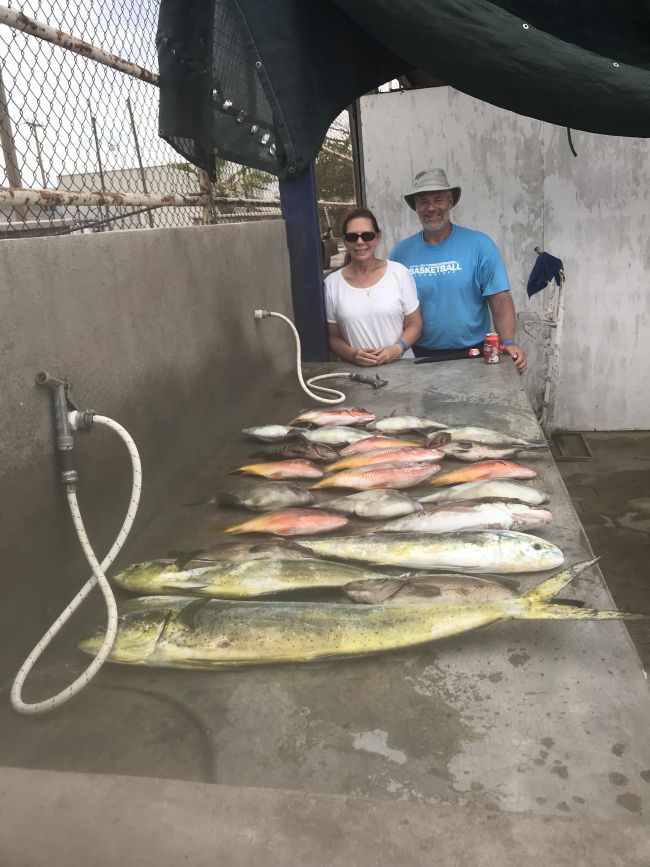 Ribert Clement and Jerry Kvaternik proudly show off their catch of Pargo and one very big Black Marlin.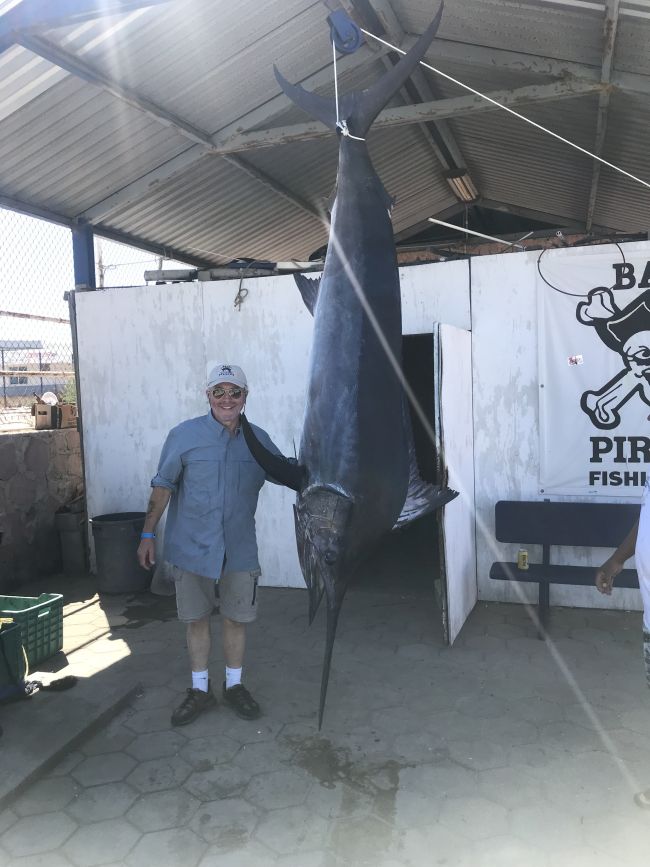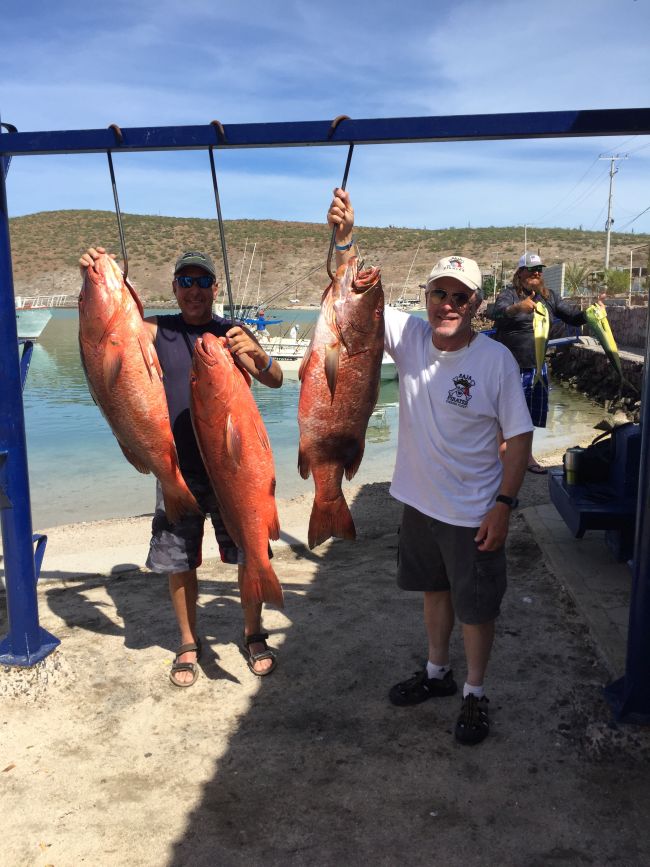 BEST BOATS - BEST GEAR - BEST SERVICE - BAJA PIRATES!
Get the latest Baja Pirates fishing reports!