CAPTAIN PEDRO BARROSO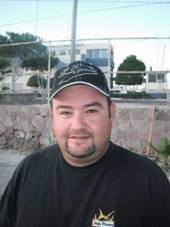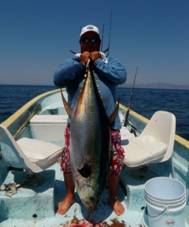 Captain Pedro Barroso is 38 years old and the heart and soul of Baja Pirates. Not only is he a captain who loves to fish and knows the waters, he is the person responsible for the day-to-day fleet operation. His English is very good and loves to chat with clients. His goal is to ensure that everyone fishing with Baja Pirates has had a great time. If there is anything he can do to make someone's trip better, one only needs to ask. His heart is as big as his smile.
---
CAPTAIN CONDO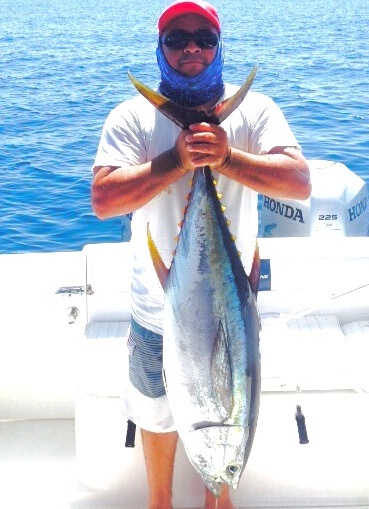 Captain Cundo has recently joined Baja Pirates as one of our regular Captains. He is 36 years old and a cousin to Captains Luis and Ivan. He has been fishing all around La Paz, even before he could hold a fishing pole. He was born at el Pulguero Fishing Camp and is the son of an outstanding local fisherman who he learned his trade from.
---
CAPTAIN PICO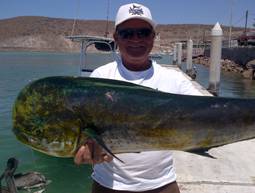 Captain Pico is 49 years old and the most experienced captain in our fleet. He started fishing with his father when he was five years old in the waters around La Paz. He has been a Sport Fishing Captain for 25 years and a captain with Baja Pirates for the last 15 years.
His spoken English isn't the best, but he fully understands what clients want and mean when communicating with him. Where his English lacks, his fishing knowledge excels. He is an excellent captain for all species of fish.
---
CAPTAIN JESUS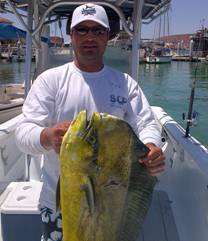 Captain Jesus is 26 years old. He is the son of Captain Pico and was born in La Paz. Jesus began fishing and learning from his father at the young age of eight. When his father started working with Baja Pirates he worked with him as a deckhand. Over the years he learned his father's techniques and the waters around La Paz. Jesus became a Captain for Baja Pirates in 2006.
Captain Jesus' English is very good and he loves talking with clients. While he enjoys fishing and is very good at locating and catching all species of fish, his first love is his little daughter.
---
CAPTAIN JESUS (CACO)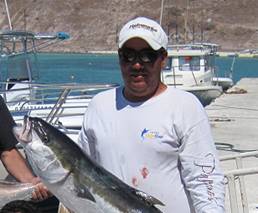 Captain Jesus, AKA Caco, was born in La Paz. He is 26 years old and loves playing soccer and fishing. He started fishing as a deckhand with his father at the young age of six and has been fishing every since. From 2001 until 2006 Jesus worked alongside his father as his deckhand for Baja Pirates then in 2006 he became another one of our Captains working his own boat.
His English is very good and likes helping and teaching clients the art of fishing in our waters. He makes the day on the water enjoyable for everyone.
---
CAPTAIN IVAN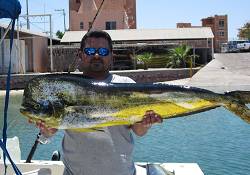 Captain Ivan is 32 years old. Like our other captains, Ivan has been on the waters of La Paz fishing since he was old enough to hold a rod. Fishing is a family tradition shared by him and his brothers. He has brothers that fish our local waters with us and some that fish in Cabo, but they all fish and share their knowledge. Ivan's English is outstanding and he loves to share his fishing knowledge.
Ivan knows the Sea of Cortez waters and understands where the fish will be and how to catch them. In 2012 he was the winning Captain in the La Paz Black and Blue Marlin Tournament. He is his happiest when clients get their fill of fish.
---
CAPTAIN LUIS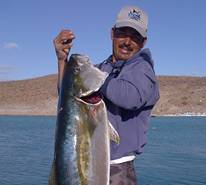 Captain Luis is 33 years old and a younger brother to Captain Ivan. Just as his brothers, Luis grew up on the water fishing. He learned his skills well and has become one of the most sought after Baja Pirate Captains. His energy on the water is hard to beat. He always gives every client his 100% to satisfy their fishing experience.