May 2019
Our very good friends and repeat clients from JM Lehman Construction very proudly show off their catch.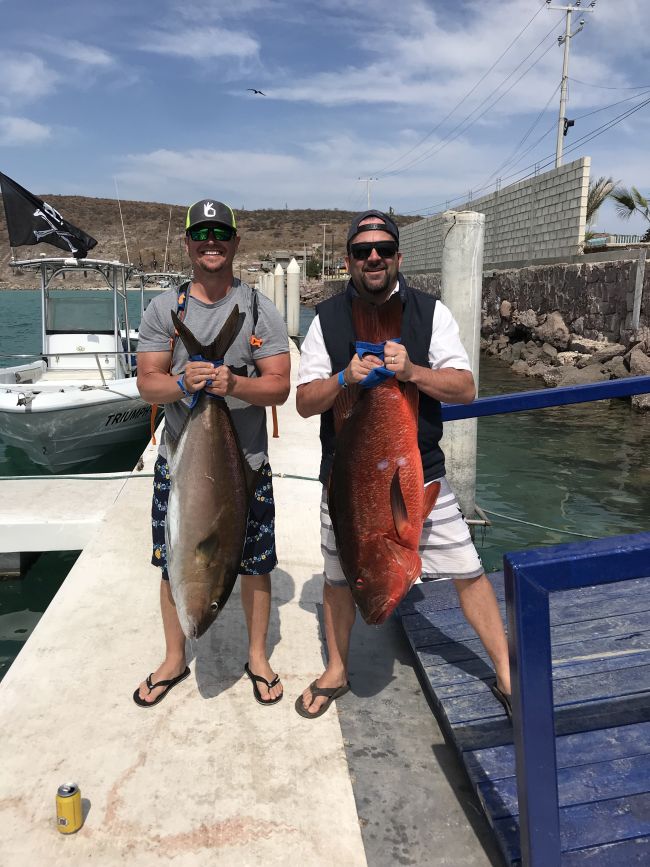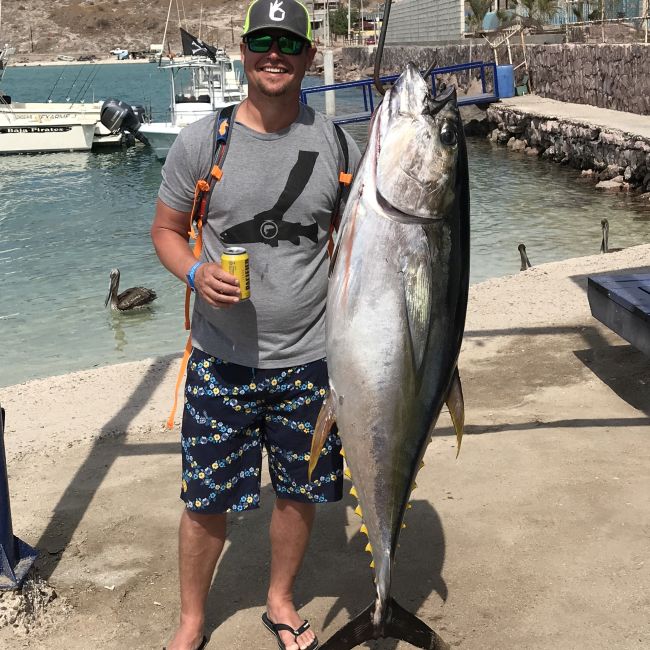 The Robinson party show off their catch.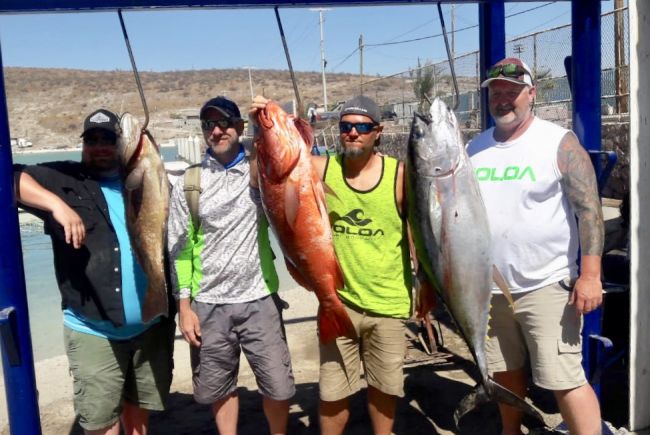 Joe Van Cura caught some good eating fish in the morning and after a lunch break he tried his hand at catching some Rooster Fish, from the photo I would say he did pretty good.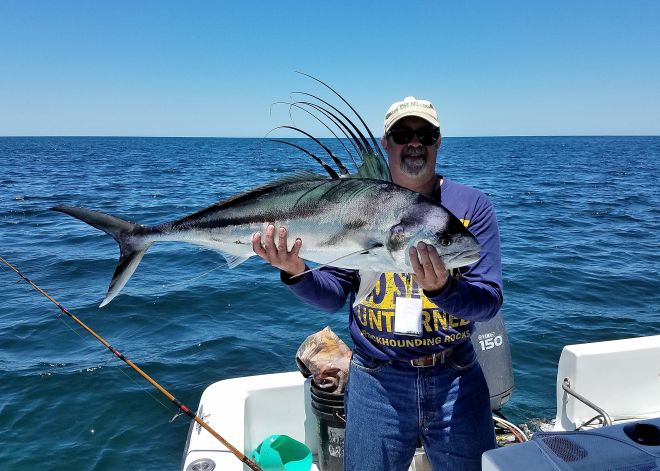 As it happens every year around this time the dorado come to La Paz. The group from Ubrina Services show off their catch of these good eating fish. Then Jim Dugan followed it up with this big tuna.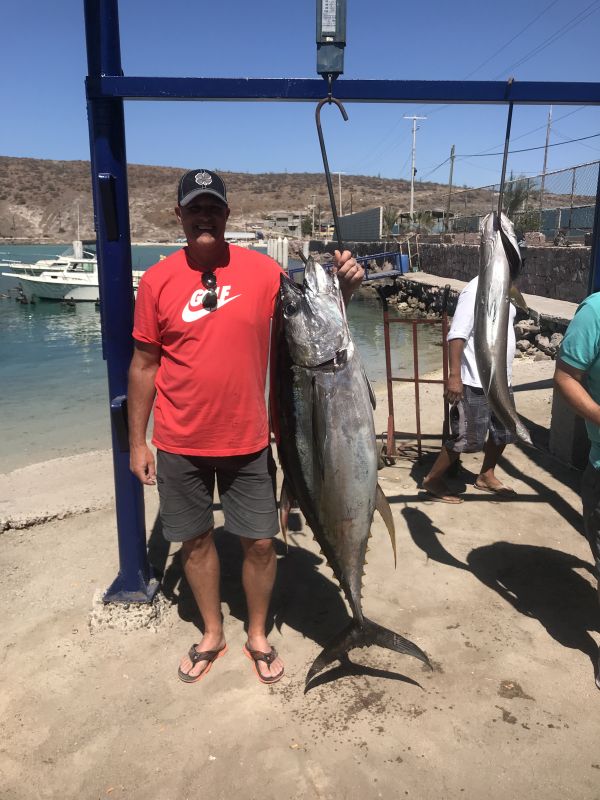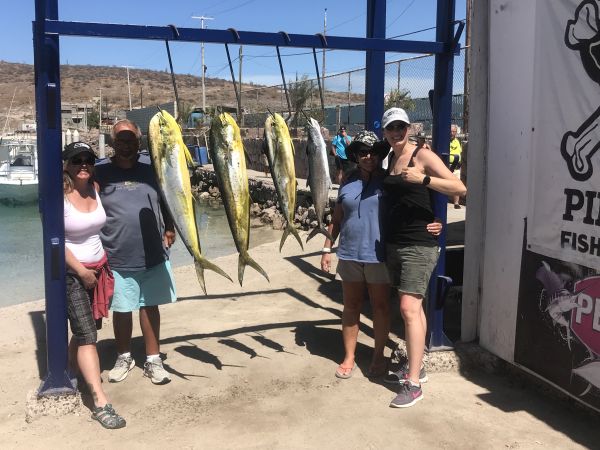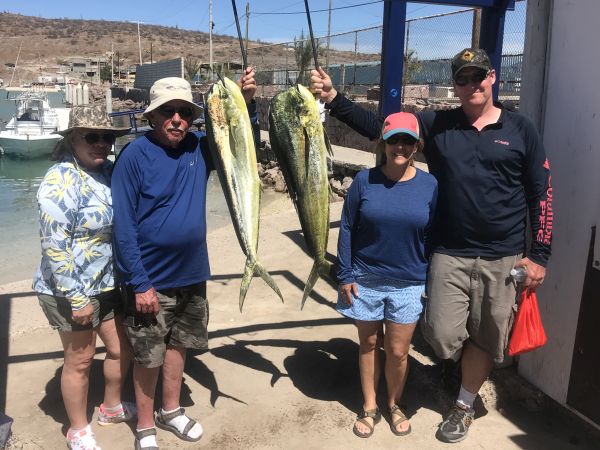 Our long time friend, Sam Franco and his party show off a very big pair of red snappers they caught today.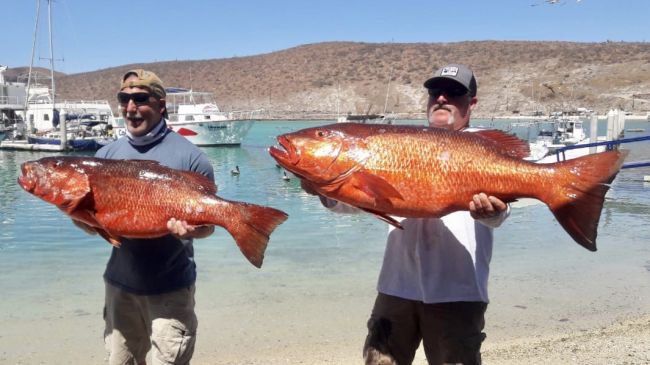 Clients for years have asked us when is the best time to catch those big Rooster fish and we alway tell them that May is the best time. Christophwe Kent took us up on what we said now he is a believer.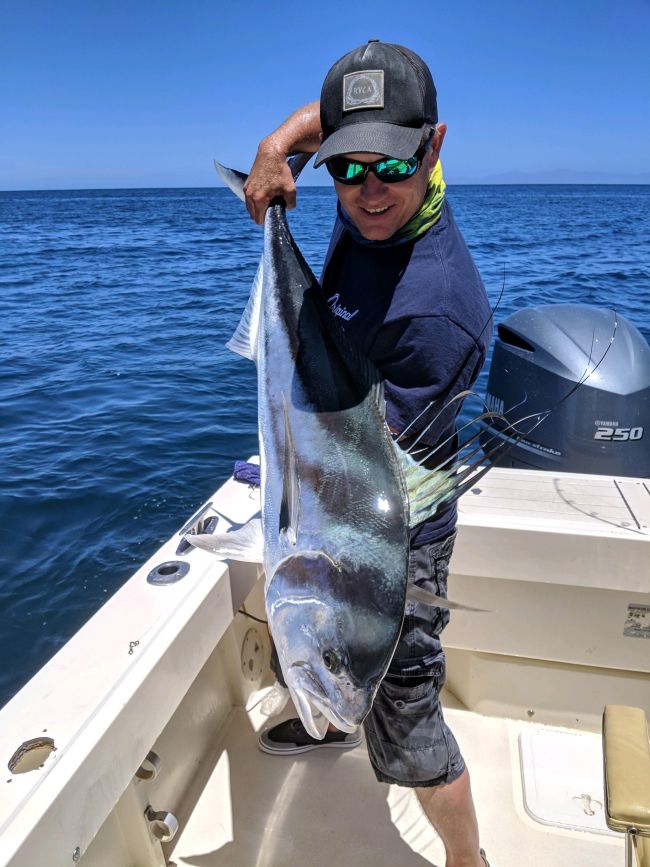 BEST BOATS - BEST GEAR - BEST SERVICE - BAJA PIRATES!
Get the latest Baja Pirates fishing reports!