March 2019
Tom Grossnickle very proudly shows off this 30# plus Yellowtail he caught.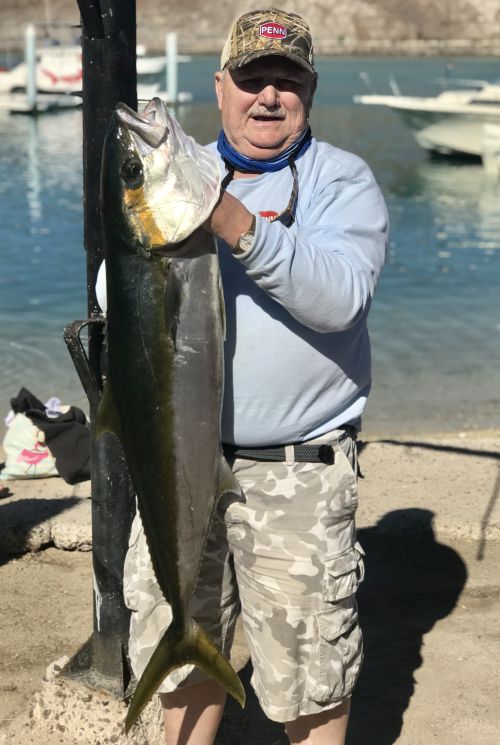 Even with come strong winds we were able to get the Velocity Group out to do some fishing, but only around the Light House just minutes from our landing. We were able to land some very nice Dorado and a few grouper. We have been seeing al lot of Dorado, Yellowtail,Yellowfin Tuna, Groupers and Snapers all around our fishing area whenever we are able to get out.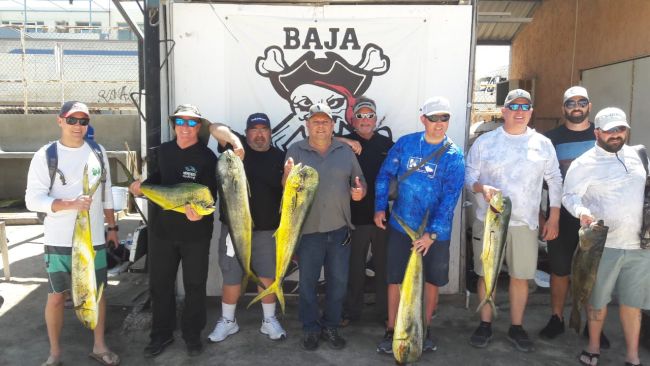 Our good friends from American Heroes joined us again this year and as they always do, they had fun while loading up on fish for the trip home.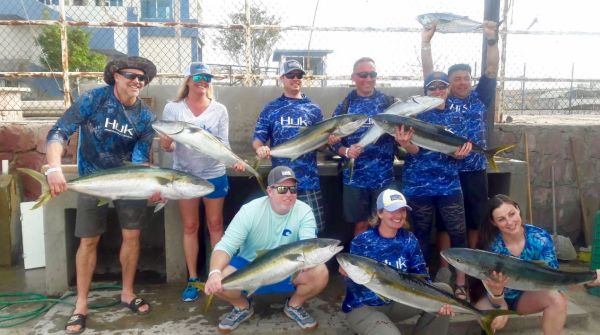 All we can say is the fishing is just getting better and better every day. This week we had a group of guys from Mid-Valley Construction fishing with us. Not only did they catch some Yellowtail, but they landed Dorado and Yellowfin Tuna. It appears that even with the cooler water the Yellowfin and Dorado just don't want to leave. We are sure that the abundance of bate fish is holding them in our area. Things are really looking good for the 2019 season!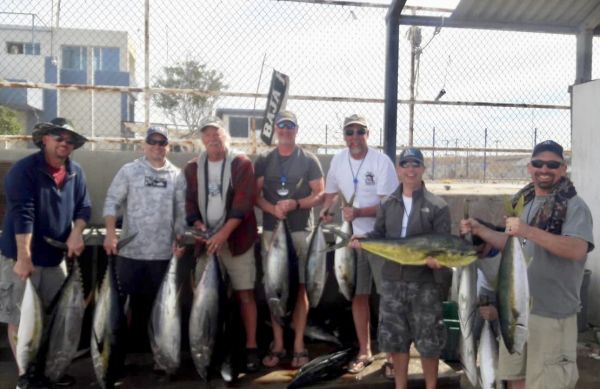 We are now really into our 2019 season with most of our boats in the water. The season has, we have hoped, started off with a bang. The Yellowtail are here and eager to bite, and they are prtty good size as you can see in the following photos. The first photo is of Jerry and Robbie Shultz and the second photo is of Paul Maritn and Mike Hanna.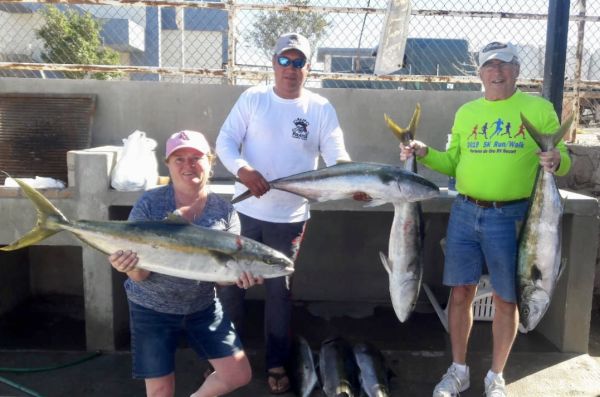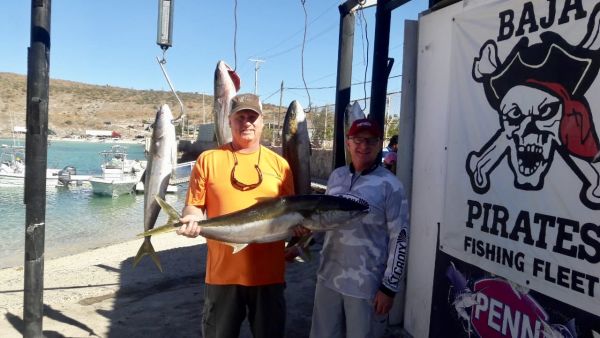 BEST BOATS - BEST GEAR - BEST SERVICE - BAJA PIRATES!
Get the latest Baja Pirates fishing reports!