May - June 2018
The tuna bite has continued into the month of May and Warren Lai and Keith Kao who fished with Captain Caco, proudly show off their catch of these nice Yellowfin Tuna.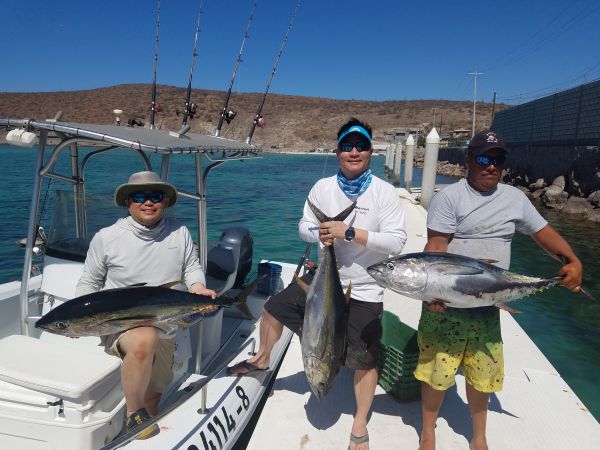 The Richard Cox party got in on the tuna action today and loaded their coolers.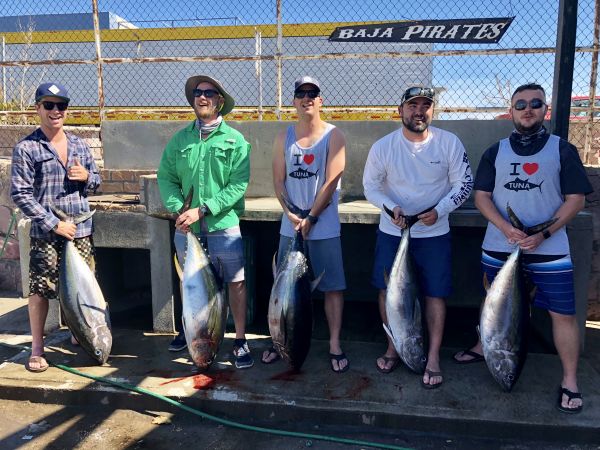 And the tuna bite continues! Here Phillip Johnson and Thomas Wildey are pictured with their tuna and even a nice bull dorado.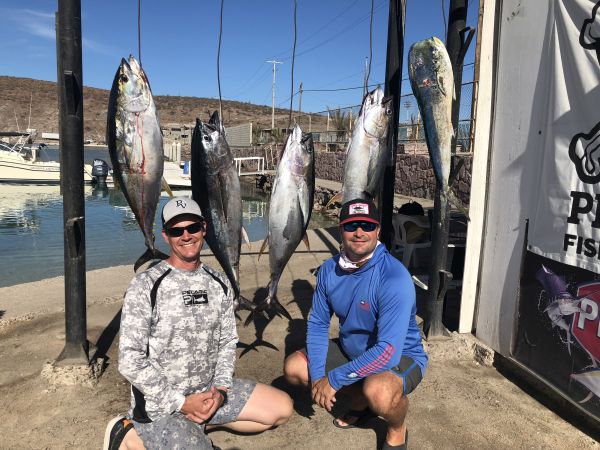 May is our best Rooster fishing and this year is no different. Phil Johnson and Thomas Wildey fished with Captain Jesus and landed a pair of this fighting fish.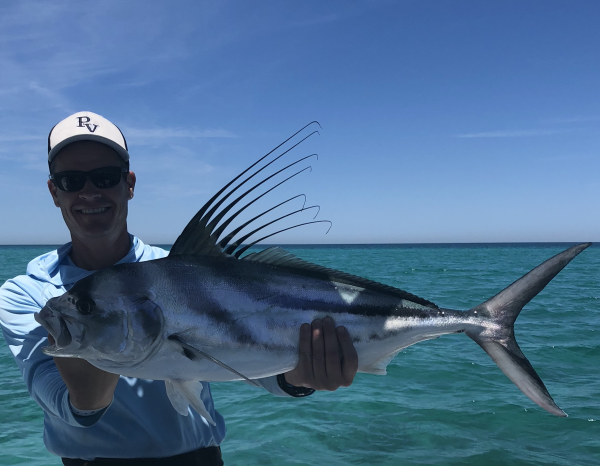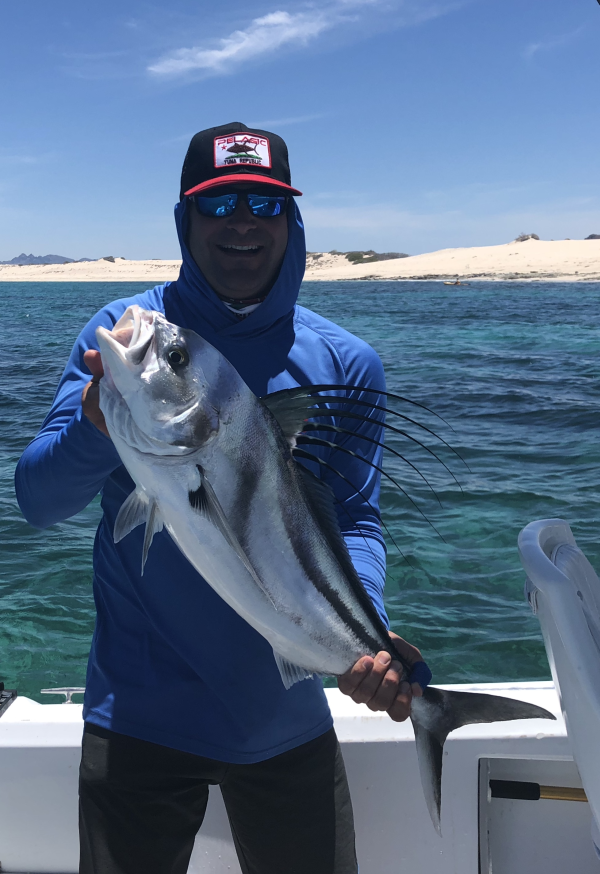 Chelsea Thompson is one happy gal after catching this nice tuna. Nice catch Chelsea!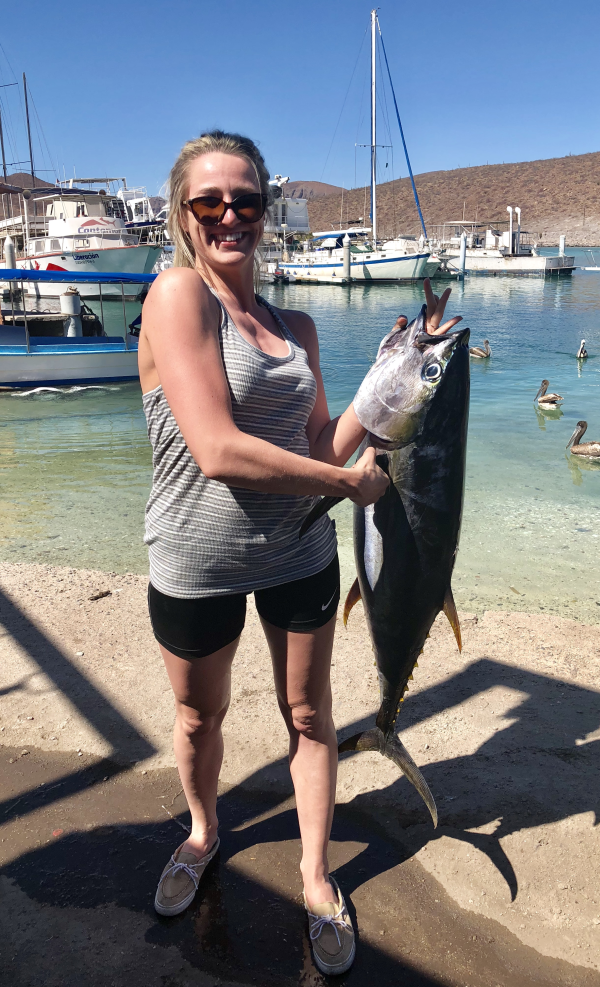 Tuna everywhere and we are the only ones catching them. Here our long time friends and part of the Pirates family; Rafa Ayala, Elden Woldt, Jesus Ramirez and the well known Raul are pictured with their catch of those tuna.
And yet another tuna hit the deck! Matt Lehman shows off his catch.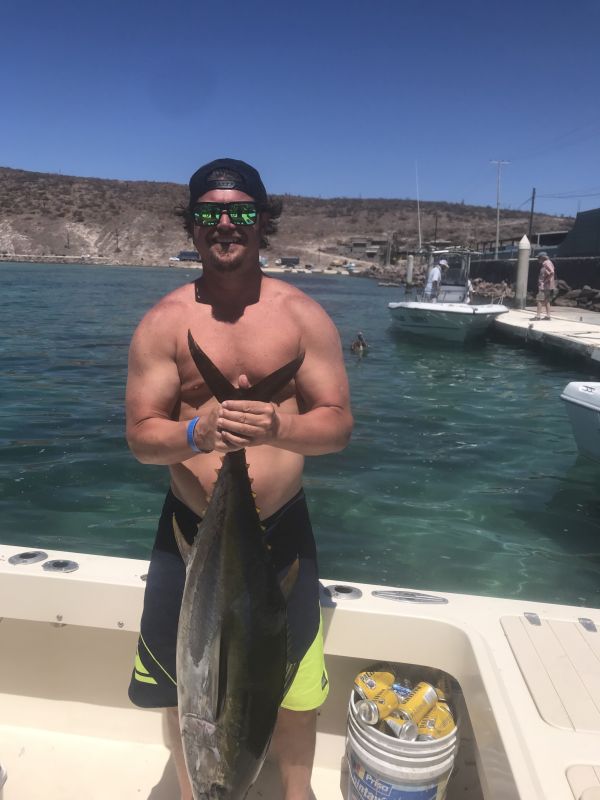 Glenn Dott and Calvin Wong proudly show off their nice tuna.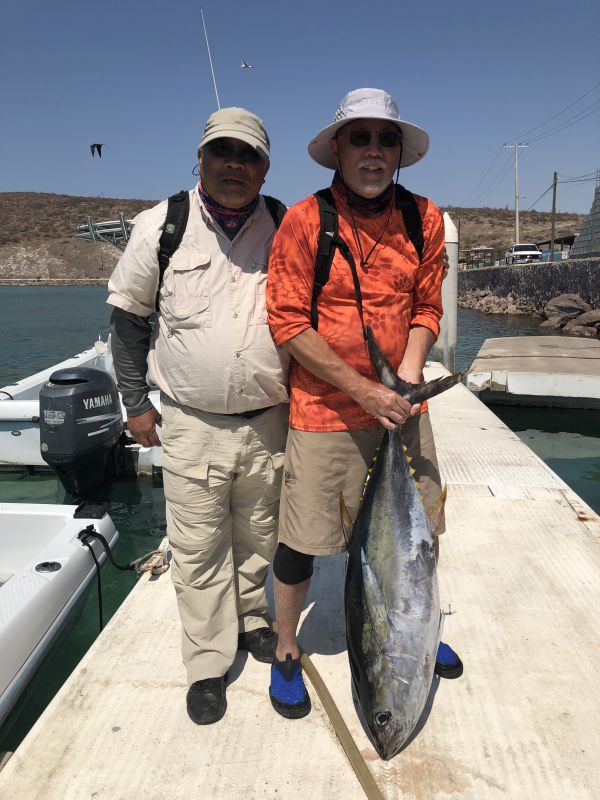 Drawlong Tsang and Herman Steenmejer also got in on the tuna action.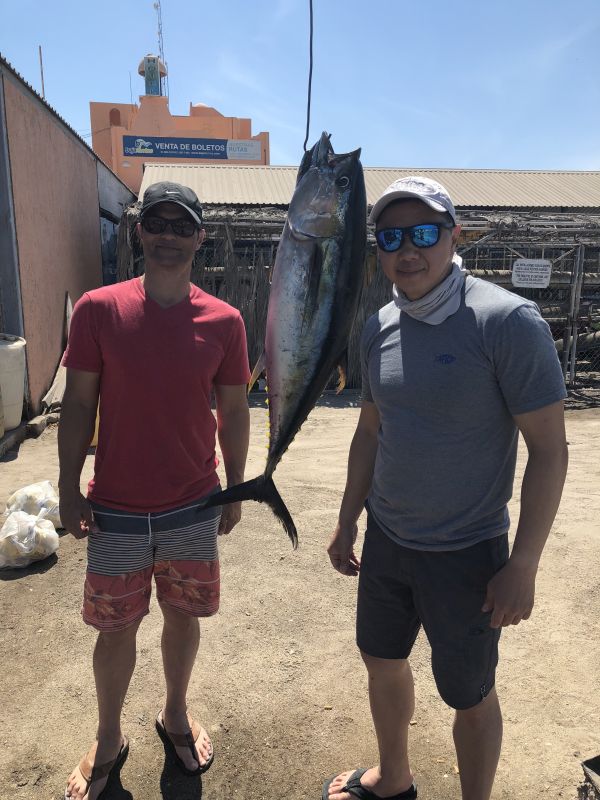 After the storm passed thru from last week Randy Perry landed yet another one of those nice tuna.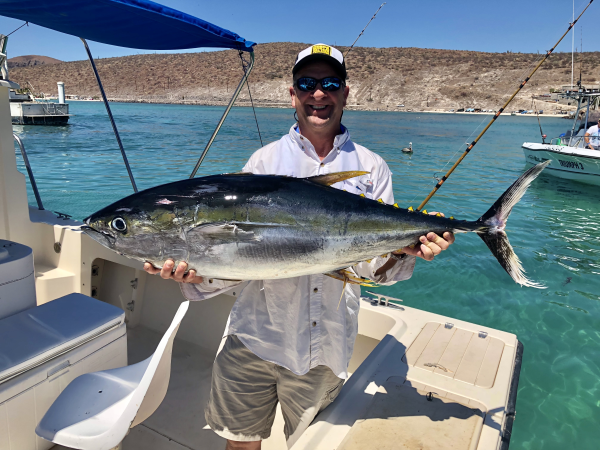 Alex Stitick also scored on the tuna today.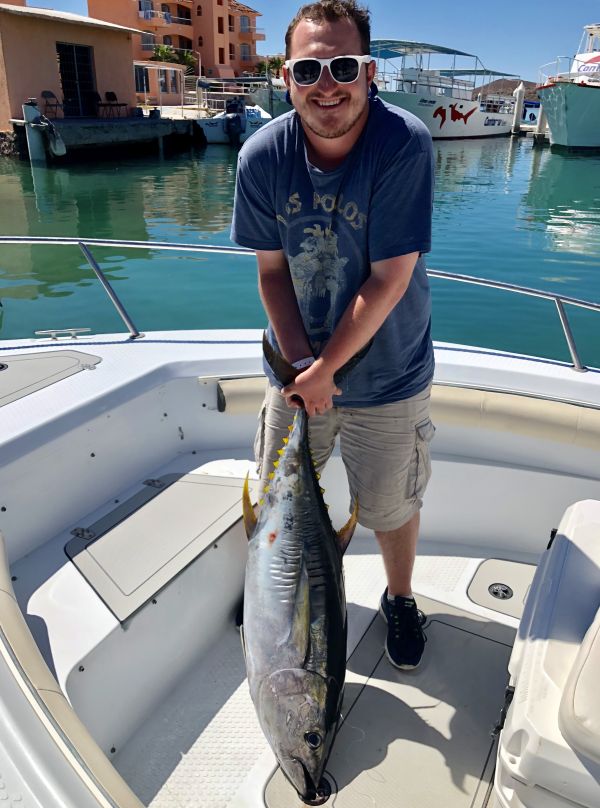 Bob Wilson and Pete Churton hit it big with some nice Dorado while fishing with Captain Pico.