July - August - September 2019
Rick Thurston shows off a nice Yellowfin Tuna he caught.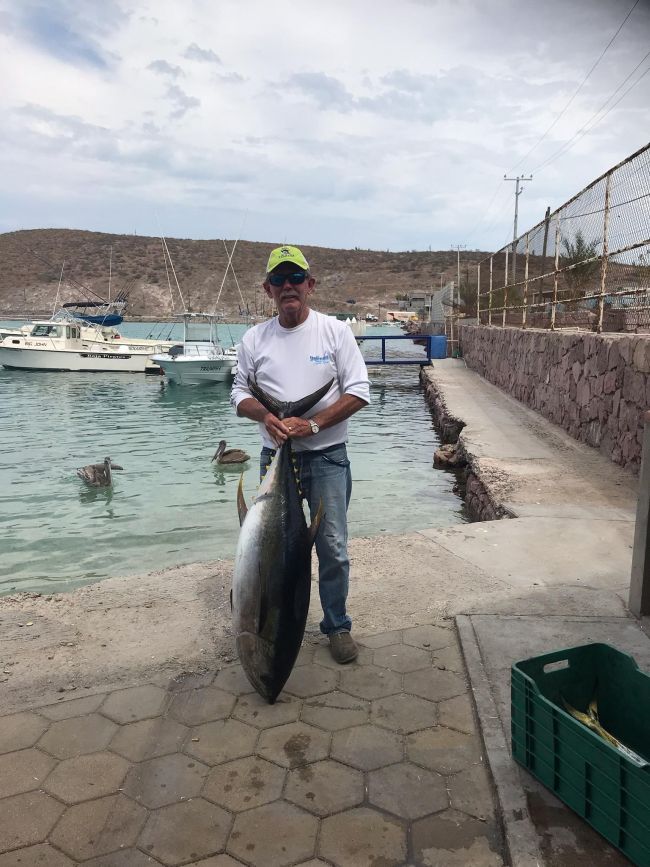 Jesse Ortiz and his wife fished with Captain Jesus and landed some nice Dorado.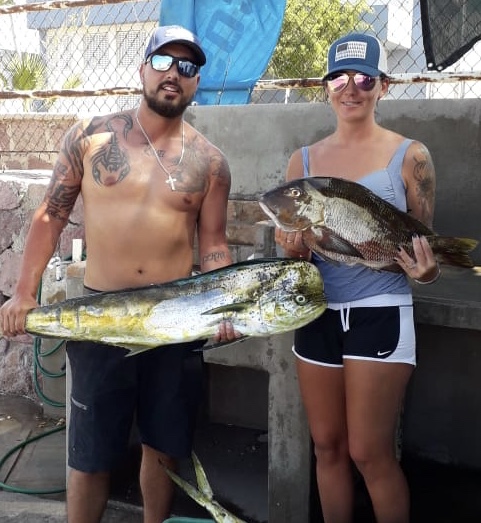 Mike and Richard Ta landed some very big Yellowtail Tuna.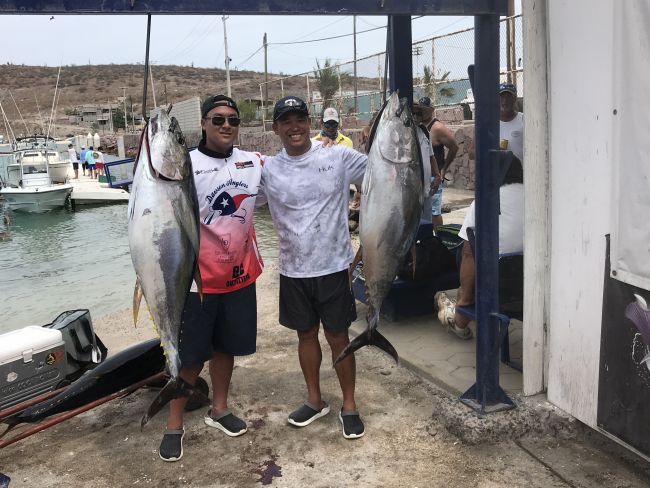 Peter Jenson and Jonathan Dunn followedup their day with some nice dorado and pargo.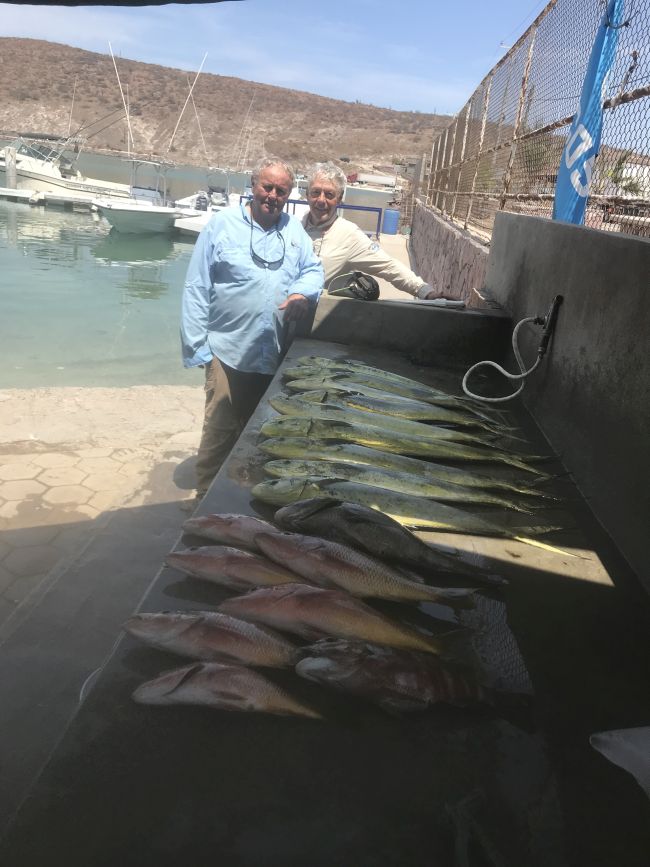 Peter Jensen and Jonathan Dunn show off some very big pargo they caught today.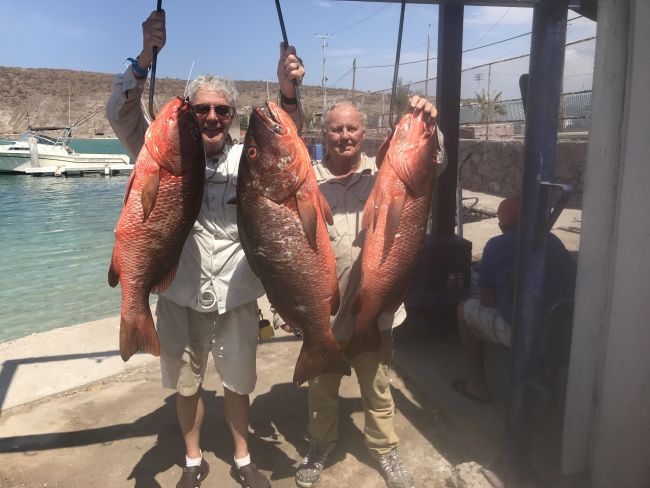 Ross McKnight's group from San Diego Frieghtliners had fun fishing with us and caught some nice dorado.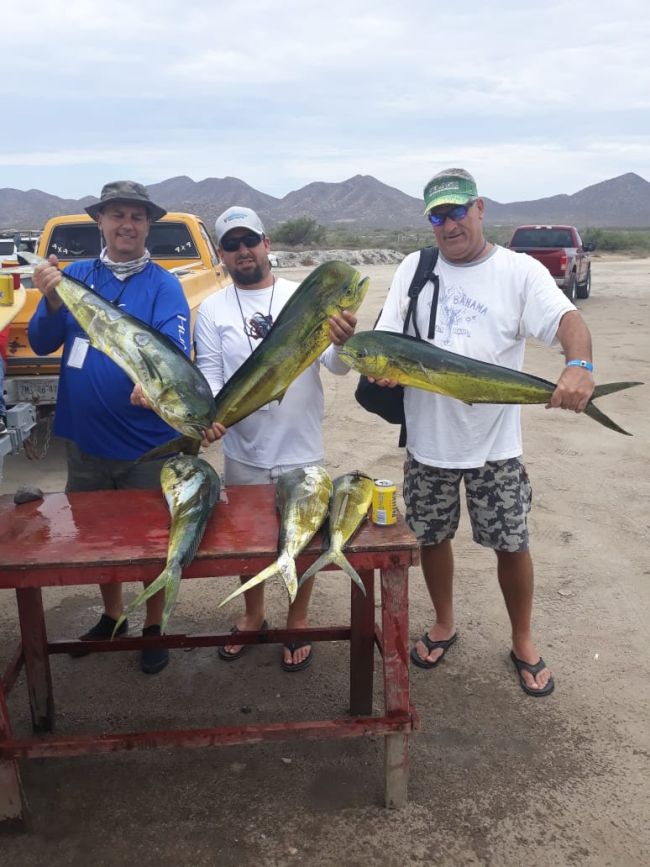 The McWire group fished in Muertos Bay and had an outstanding day.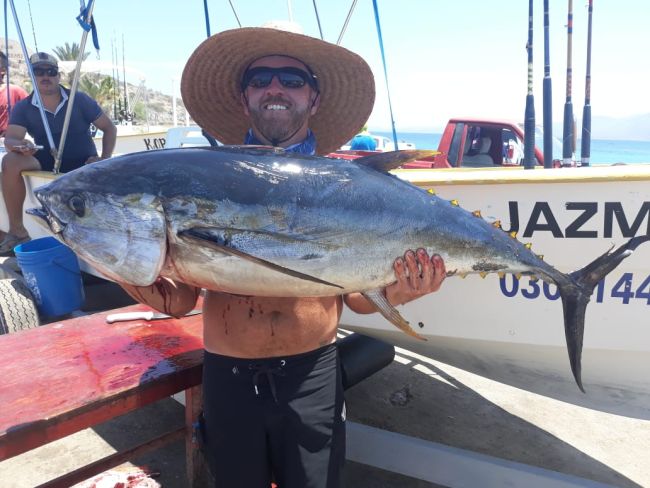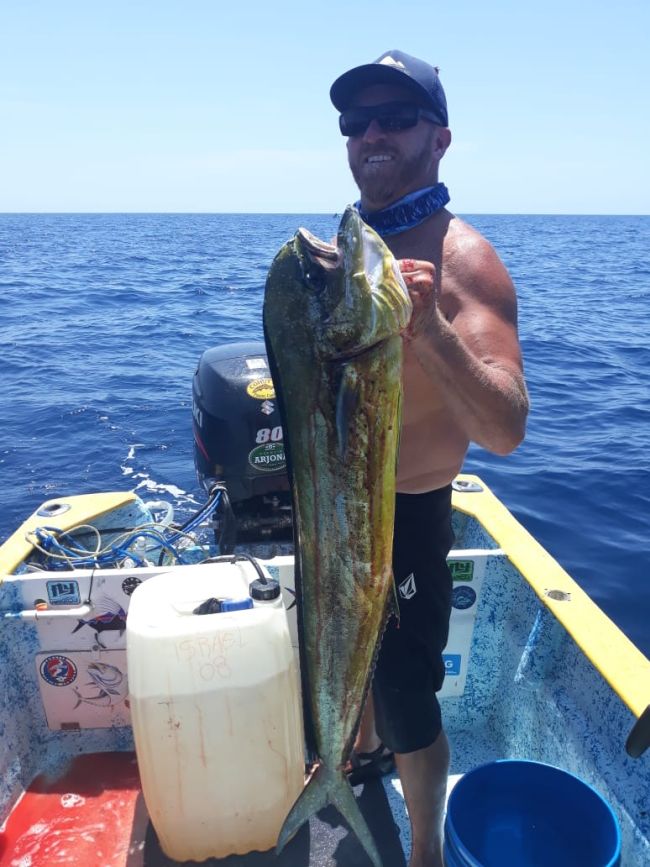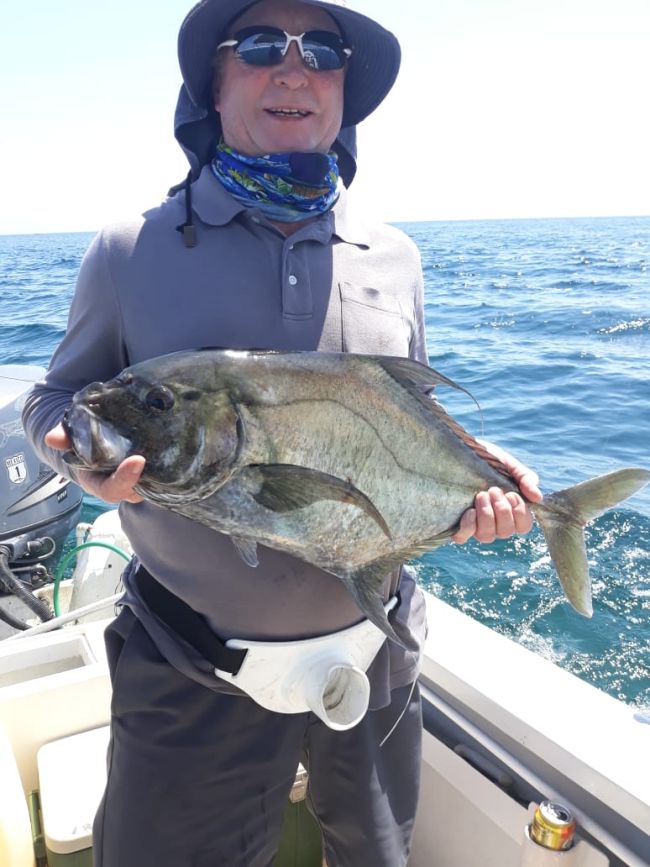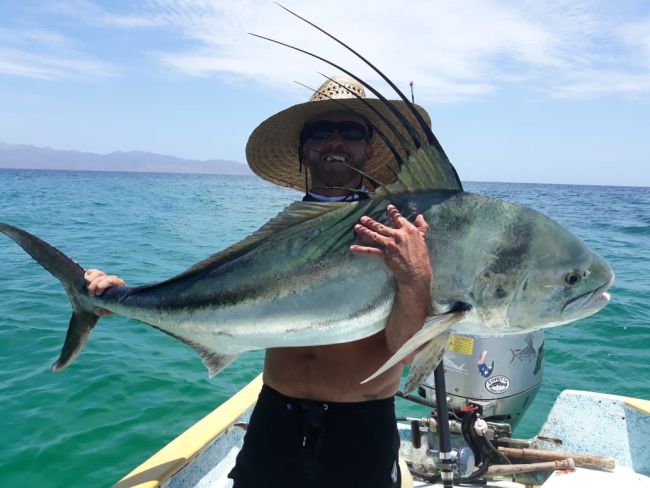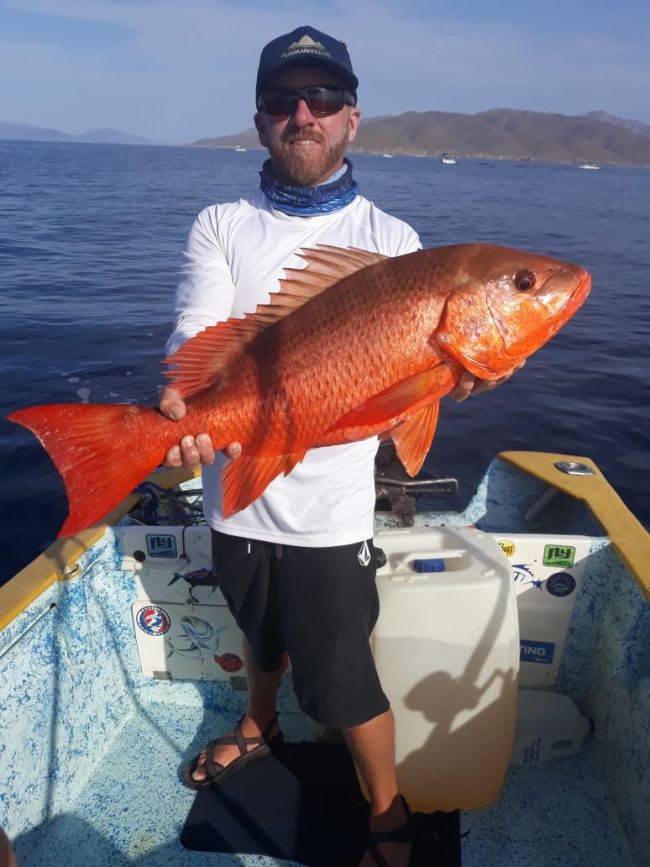 Bernard Glunt shows off a nice bull dorado he caught.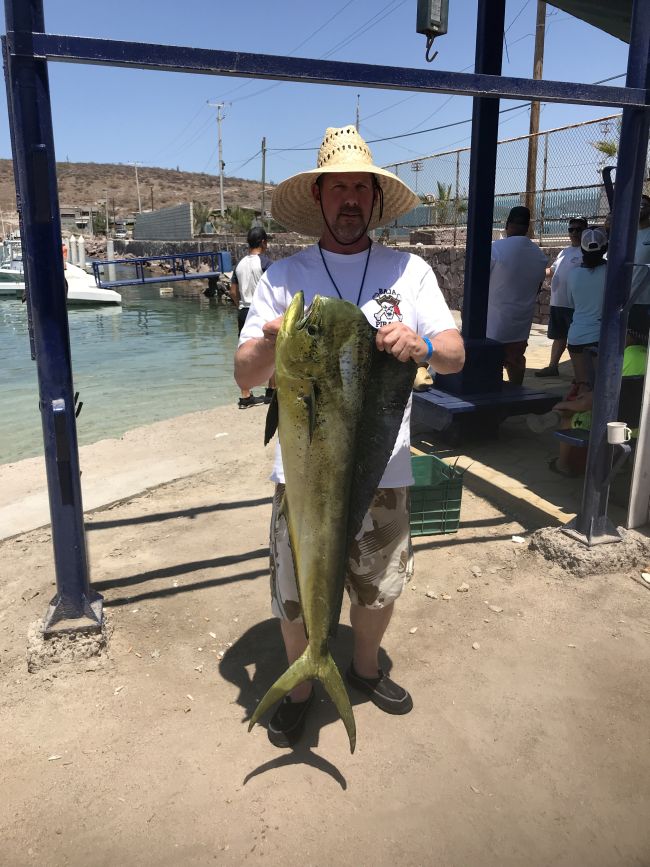 BEST BOATS - BEST GEAR - BEST SERVICE - BAJA PIRATES!
Get the latest Baja Pirates fishing reports!