February 14, 2018
February brings the search for fish. Our season officially opens in March, but with the light winds this month the Pirate Fleet has been out daily. Conditions are excellent! Water temperatures are running 70 to 72 degrees and bait is plentiful. We have been loading up on sardines and then catching anywhere from 10 to 30 Mackeral before heading to the fishing grounds.
We have been consistently catching Dorado, Yellowtail, Cabrilla and Tuna! Having tuna here this time of a year is a real treat and these are really nice fish running in the 40 to 70 pound class. Yesterday Captain Luis and Captain Rico were out scouting for tuna and hooked one on light gear in the 200 pound class. They chased the fish but the 40 pound leader was not enough to contain the brute. Another story for the books!
In closing these are the best early season conditions we have seen in the past 8 years. This season will be epic. Don't miss this one. To support the above Dennis Lesinsky and Richard Henderson show off their Yellowtail and Tuna catch they got while fishing with Captain Jesus (Caco) yesterday.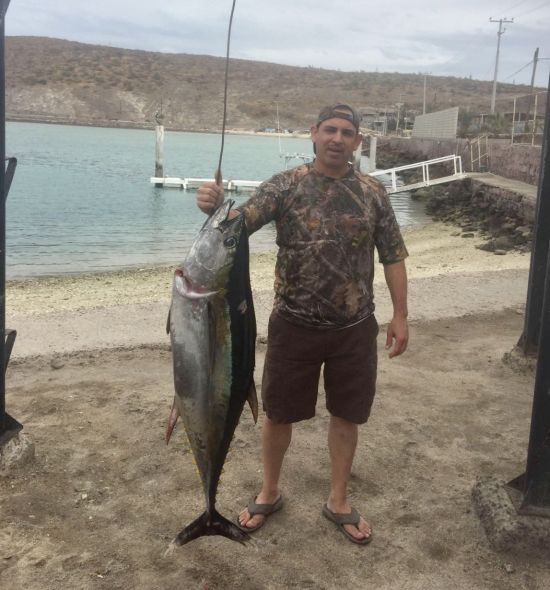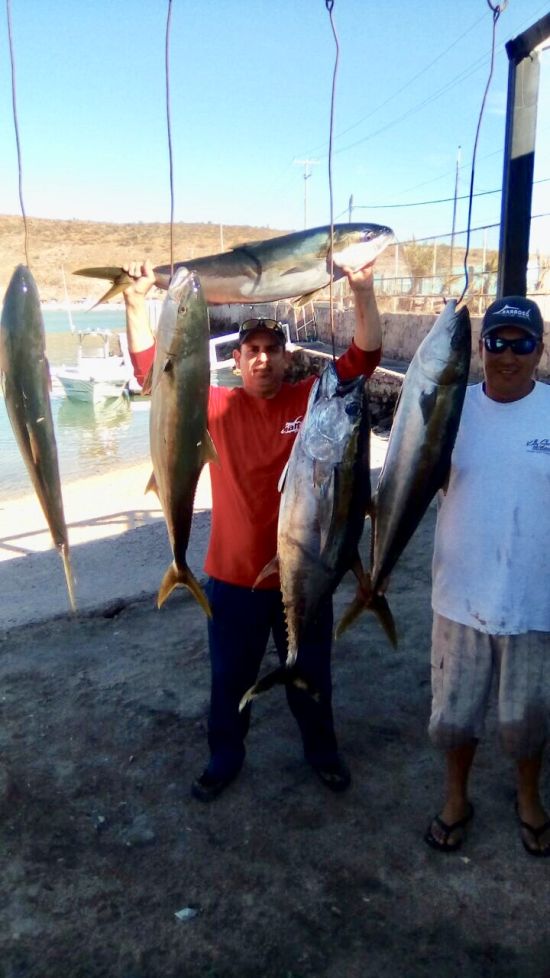 ---
BEST BOATS - BEST GEAR - BEST SERVICE - BAJA PIRATES!
Get the latest Baja Pirates fishing reports!