September - October 2016
I was first told that Michele and Anette Jutila were the only ones who caught the Wahoos and Dorados but as it turns out each person caught the fish they are holding, sorry girls you have to share the prize.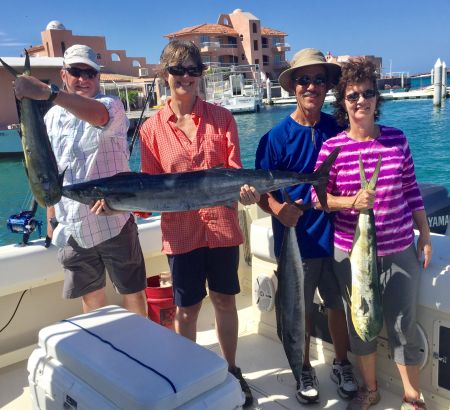 Not to be left out in the Wahoo catch, Mario Perez went looking for his own and he found it!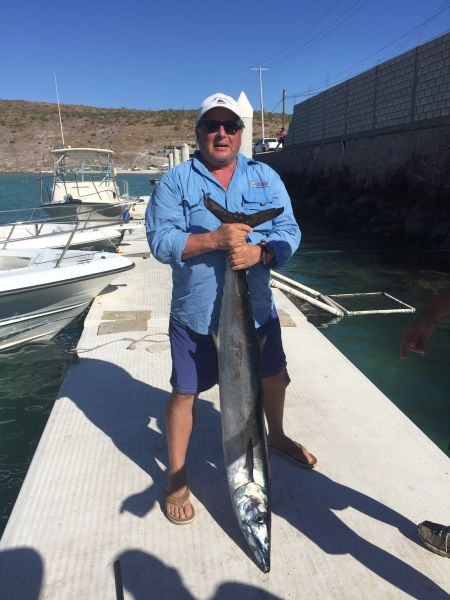 Paul and Lynden Brown fished with Captain Luis and landed this nice Wahoo. Nice catch!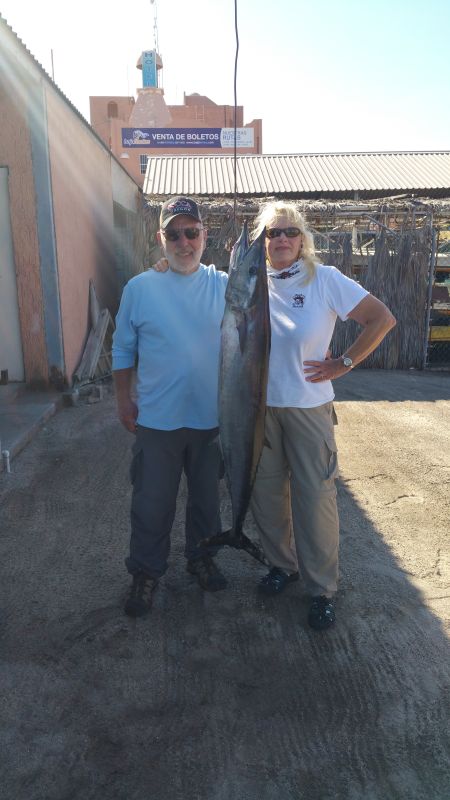 The Thurston party fished out of Las Aranez and caught and released a 200+ pound Black Marlin and also got into some small Tuna.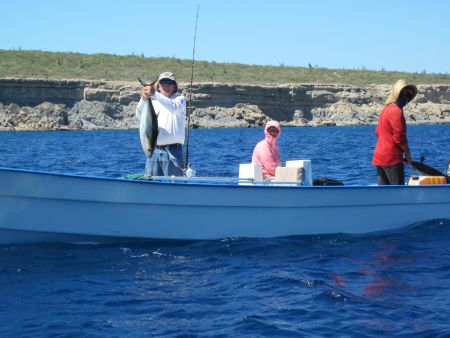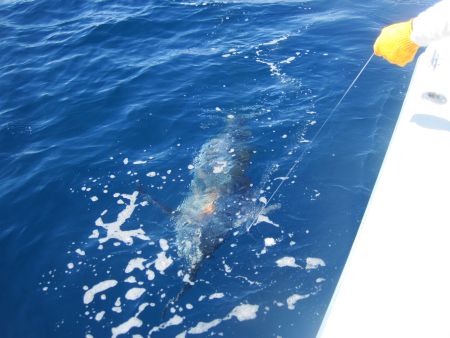 Wesley had a good day fishing with Captain Luis. He landed a pair of nice Wahoo and a few small Dorado. Nice catch Wesley!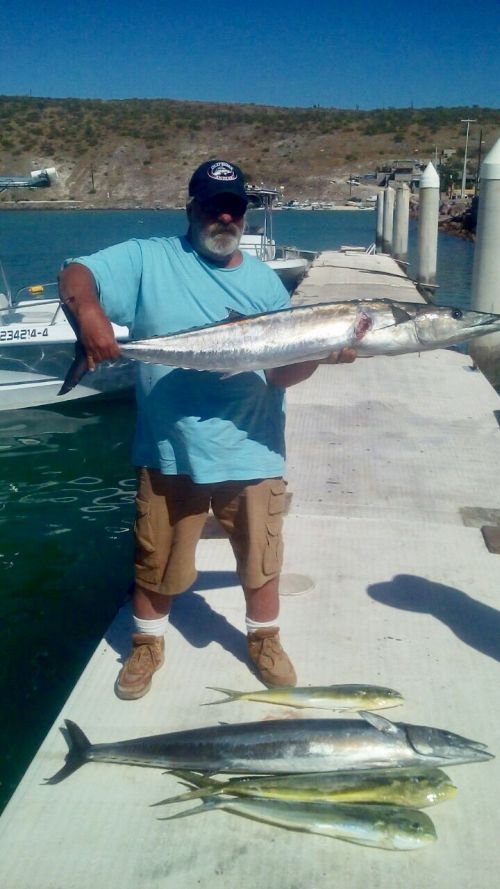 It was a great week of fishing for all our clients. There were a lot of small Dorado most of them release because of their size but a lot of fun catching. Marlin are still the main fish to catch and release. The most productive area for keepers was Las Arenas as shown in the following pictures of the Gallardo Party.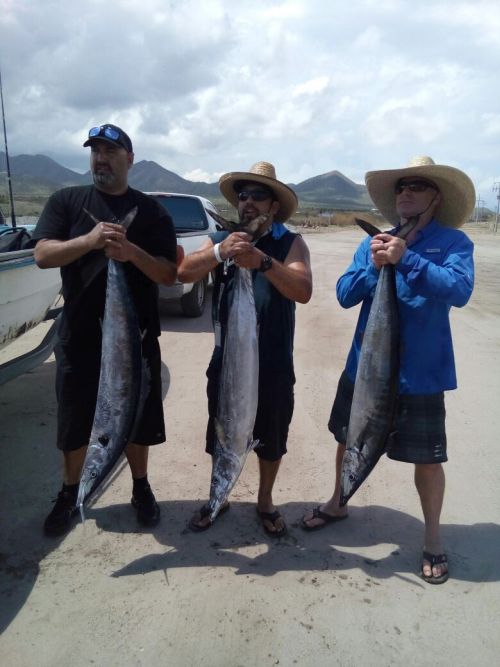 Baja Pirates' captains did it again with a 500 plus pound Black Marlin. Captains Jesus and Luis caught this monster while fishing at el Bajo using live bait.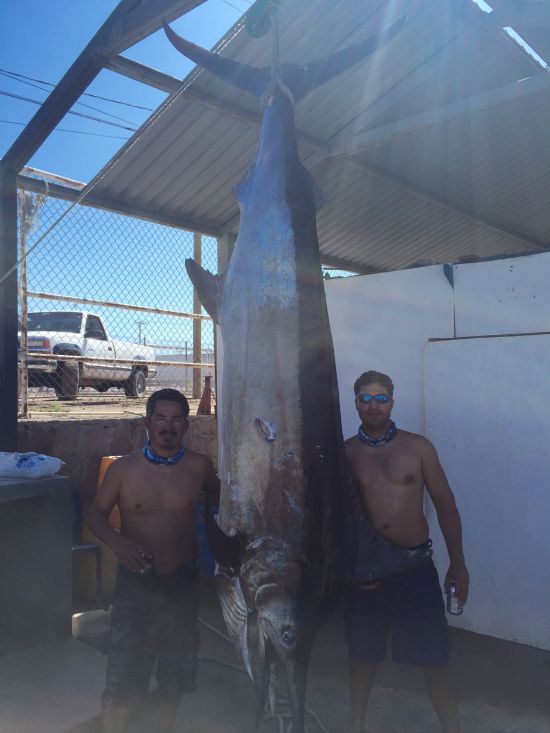 Captain Pedro reported that the Dorado now showing up and are in his words "growing". Here Deanielle and Harry Gist show off a pair of the larger Dorado that are being caught. They caught these at Espiritu Santo Island while fishing with Captain Pico.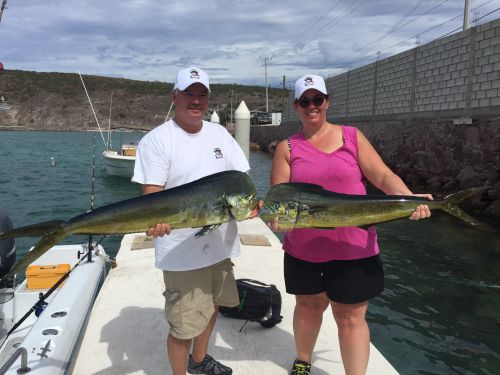 August ended with an outstanding catch of Marlin and now we are happy to see that the Dorado are beginning to appear in better numbers. Today our captains went out looking for the Dorado and they were able to land several, not the biggest but good numbers. Here Victor show off one of the many they caught.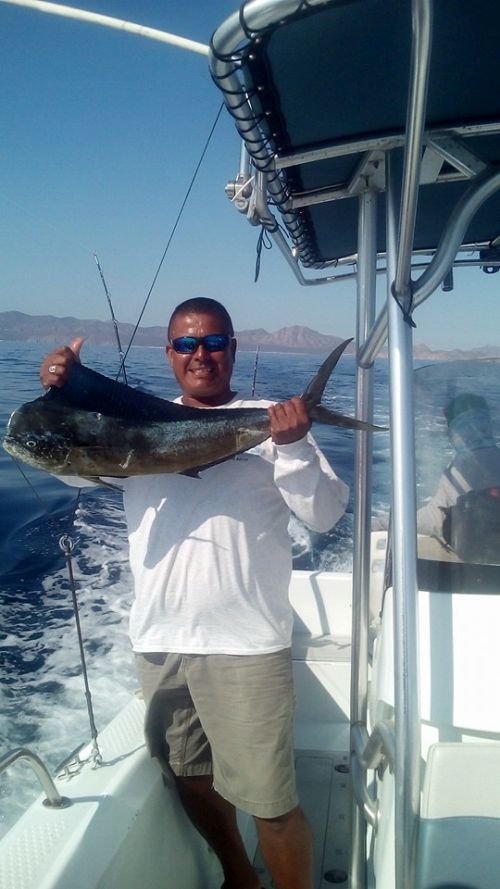 ---
BEST BOATS - BEST GEAR - BEST SERVICE - BAJA PIRATES!
Get the latest Baja Pirates fishing reports!