June - 2017
The Dorado bite is still wide open and both the Rush and Hekkins families got in on the action. Both groups are well on their way to filling their coolers.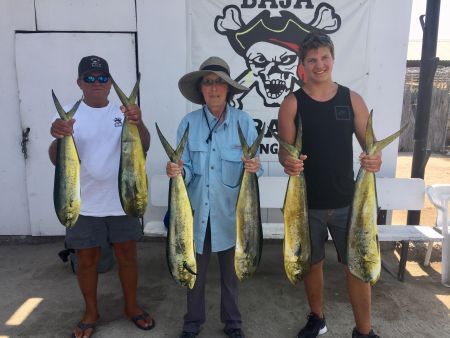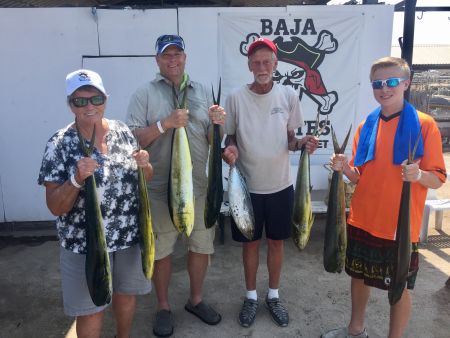 The Dorado are in and the bite is very good. The Harrison family and the Duffy family both got in on the wide open bite.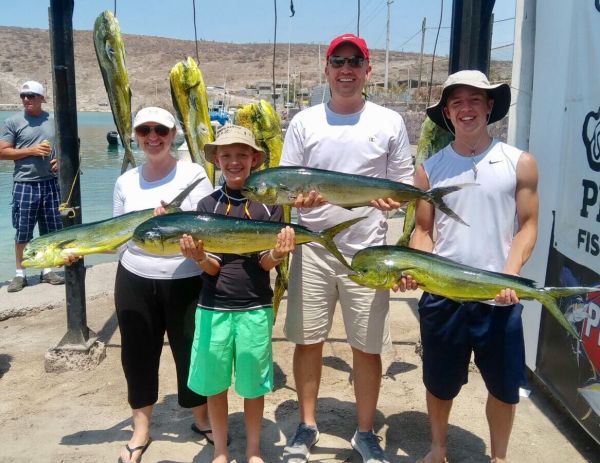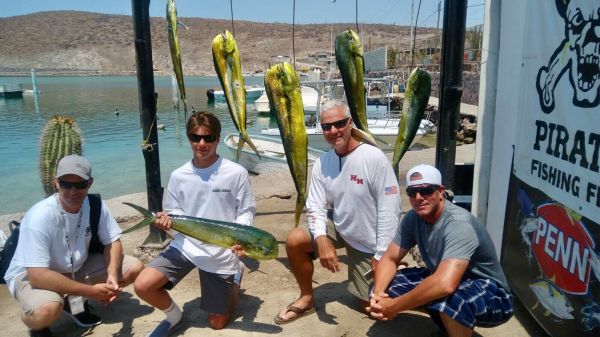 Brandon Keeretcz joined in on the Pargo fishing and landed this brute.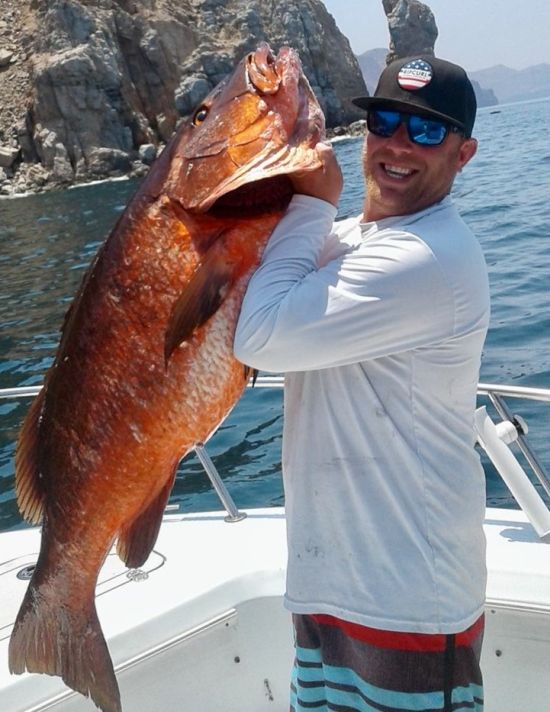 Captains Rico and Luis show off a nice Amberjack, Tuna and a Snapper they caught while checking out the fishing conditions in La Paz bay.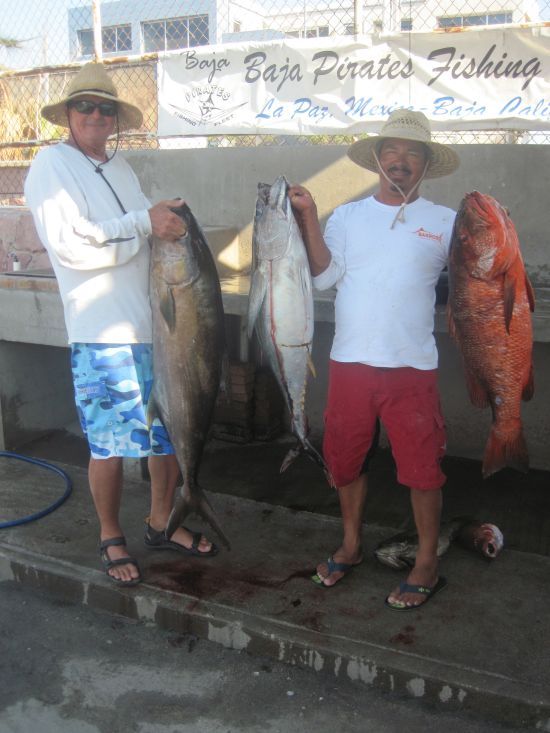 Captain Pedro told us that the bite is getting better every day and Jim and Jeff Pankow show off proof of that report.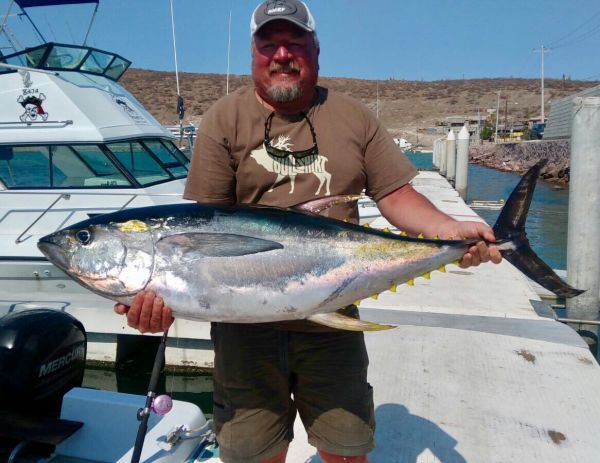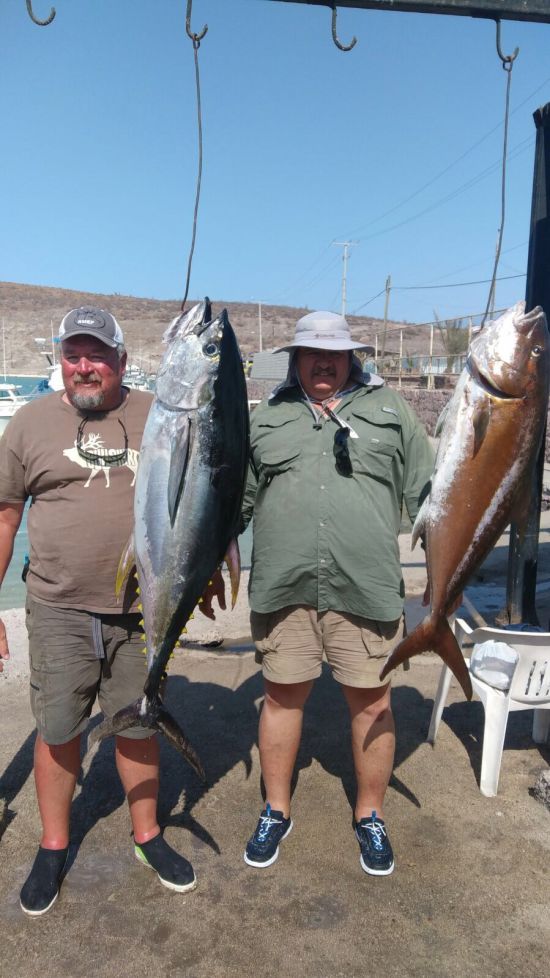 Today the winds calmed down and we were able to get out further and get into some nice fishing. Here the Ferguson party shows off their "Catch of the Day."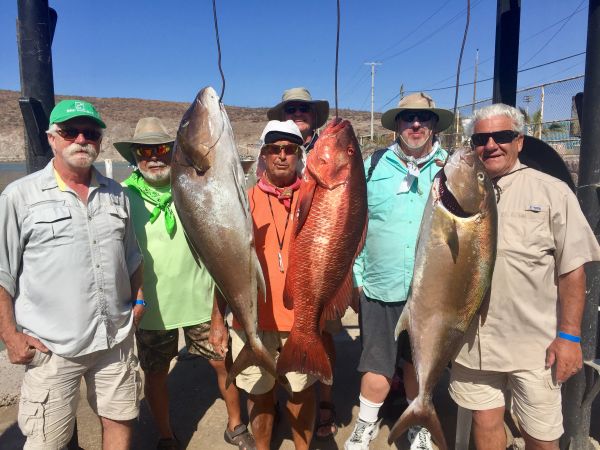 The winds have been pretty strong this last week so getting out to where the big fish was almost impossible so we spent most of the time fishing the shallow for bottom fish. Our clients filled their coolers with Cabrilla and Pargo. Below are Sara and Brian Halea then Ariel Almanza each showing off some of their catch.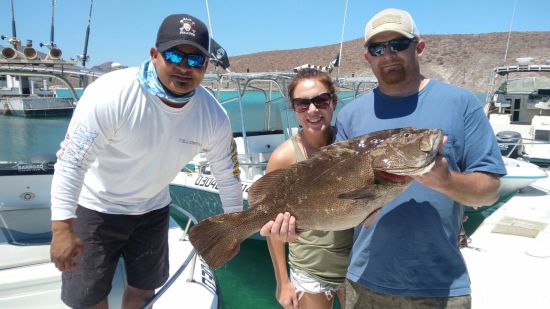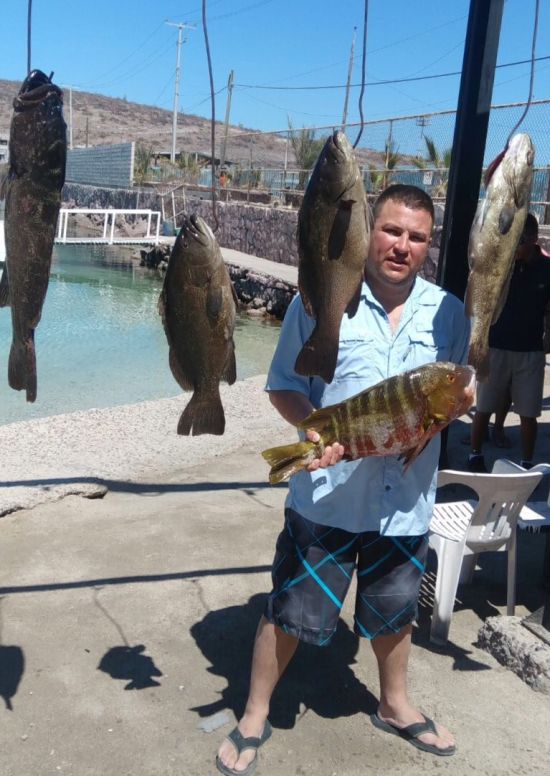 ---
BEST BOATS - BEST GEAR - BEST SERVICE - BAJA PIRATES!
Get the latest Baja Pirates fishing reports!