July - August 2017
This week continues to be good to outstanding fishing. In photo #1 David Santibanez shows off a nice Yahoo. Photo #2 is Gary Jarn and Jason Mitchell with a big bull Dorado. Photo #3 is Jim Grossel and Joe Alford with 4 nice Dorado. In last, Richard Peralta and Jesse Ortiz show off the boat load of Dorado they caught.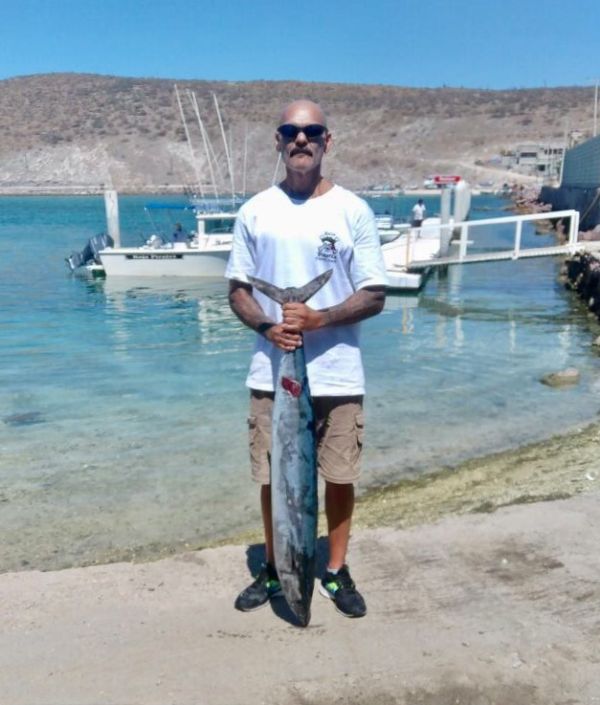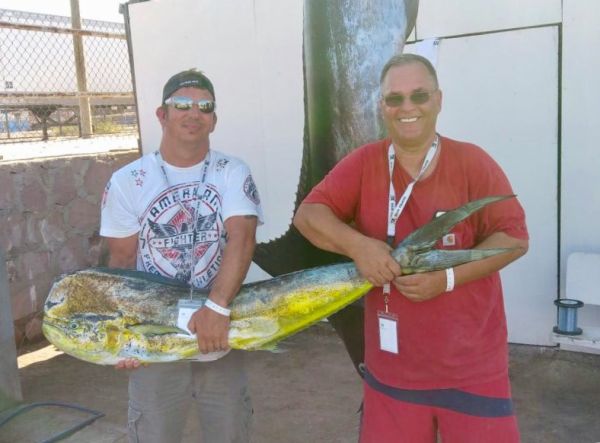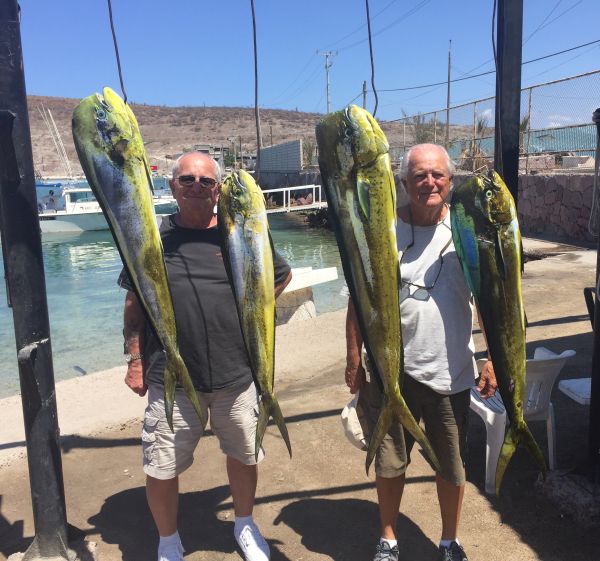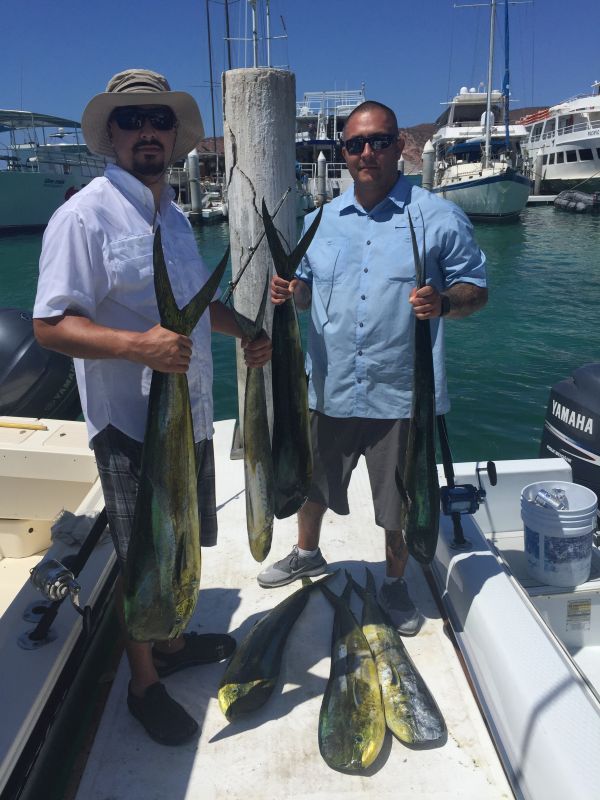 The dorado fishing continues to be good with everyone catching and landing their limits daily. Picture #1 shows Greg and Christian Mannino with their catch, picture #2 is Joe and Aubrey Salonsen, and picture #3 is Robert Loden and Brian Correl.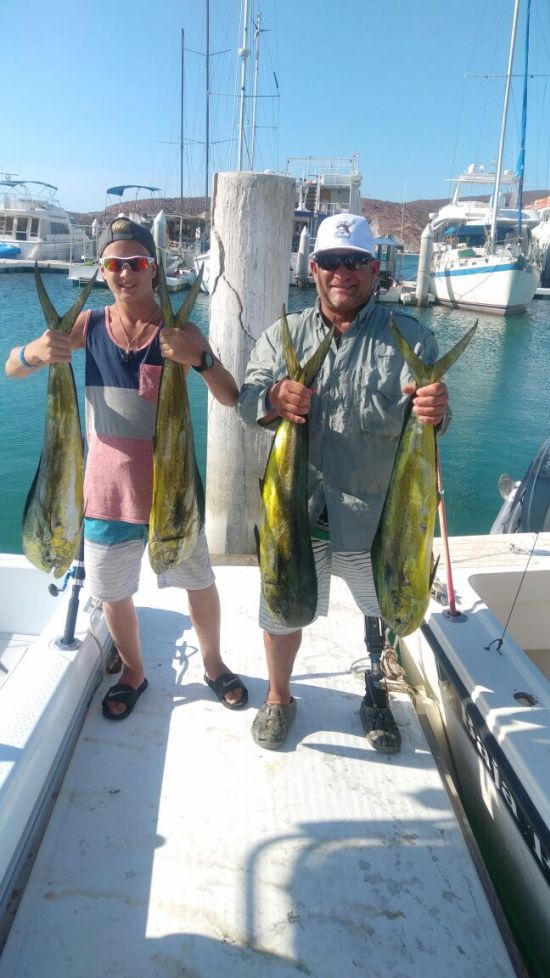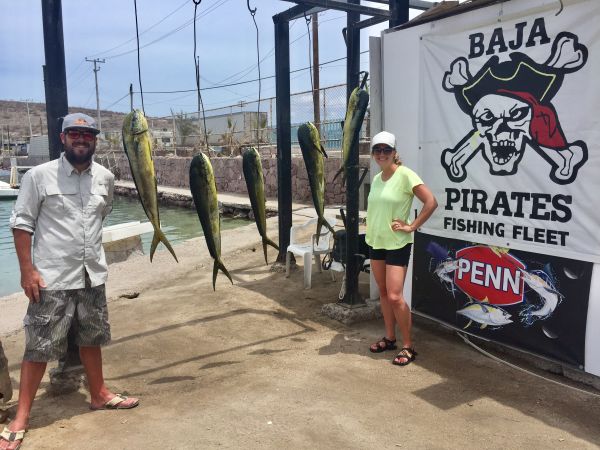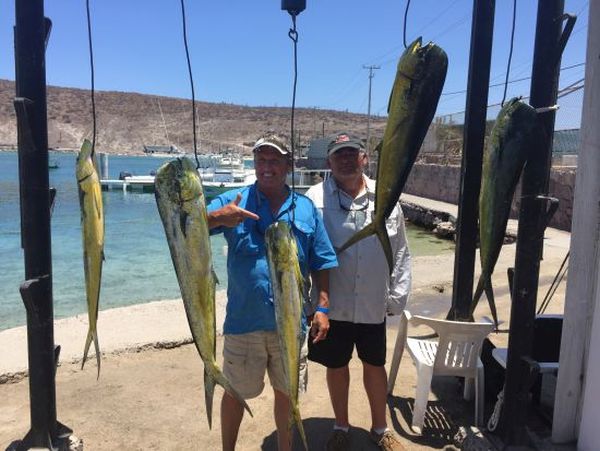 Peter Jensen and Jonathan Dunn fished with Captain Jesus and got in on the tuna action. They are shown with Captain Jesus displaying some very nice size Yellowfin.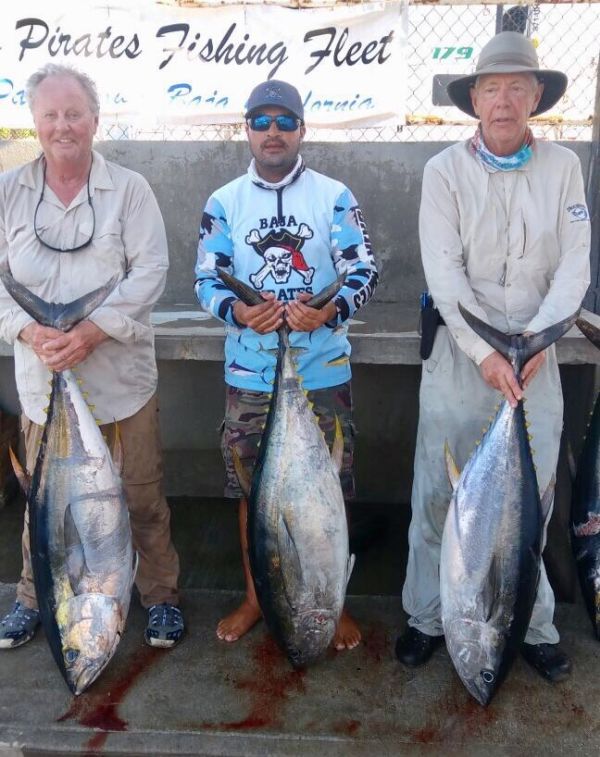 The Dorado bite has been wide open lately and Ken and Dolly Smith took their share of the wide open bite.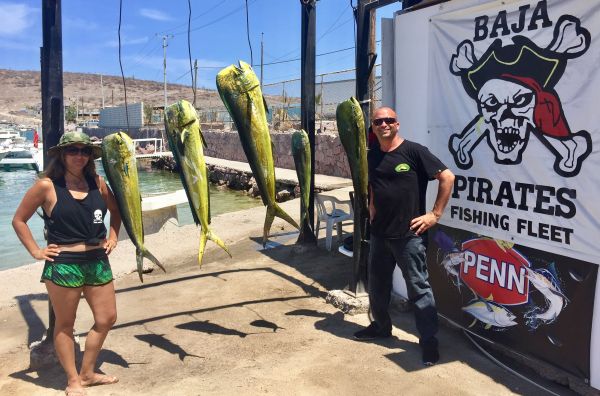 Our captains hit the jackpot with this 700 plus pound Black Marlin today.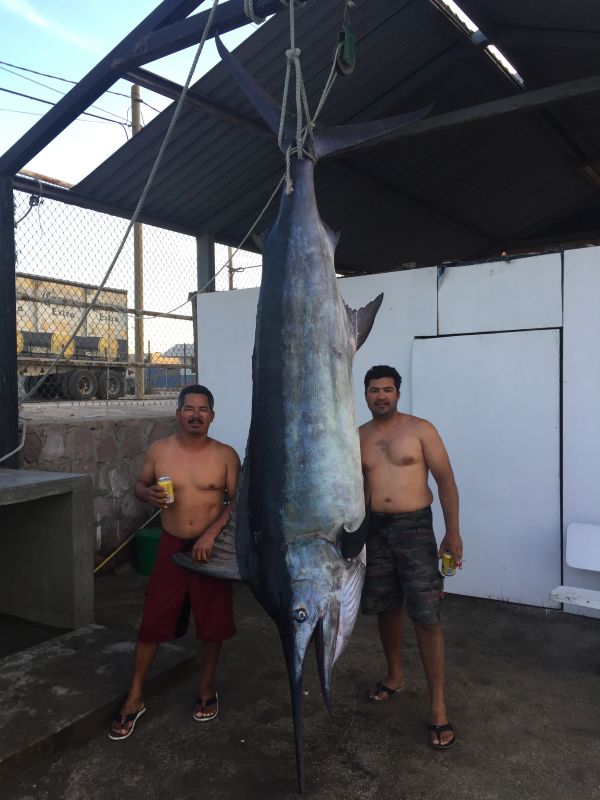 Steve Polack and his wife show off a 300# plus Black Marlin that Steve landed.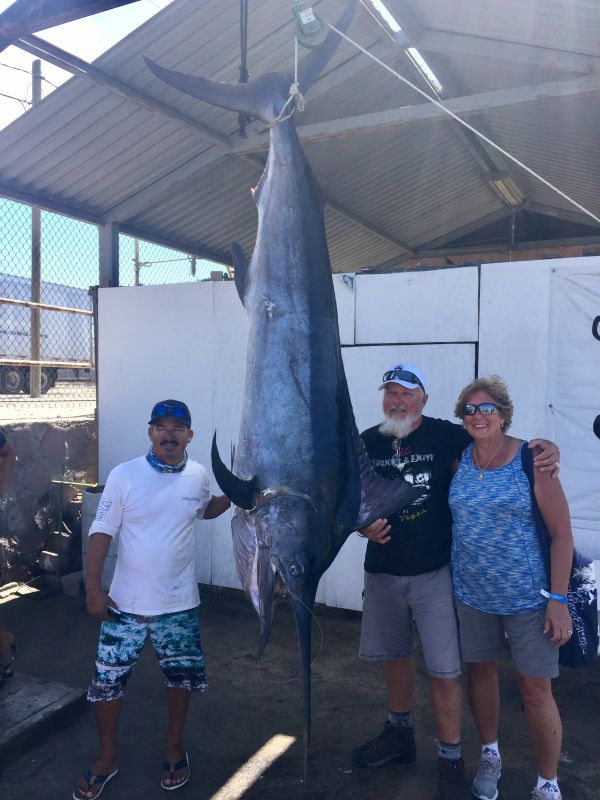 Dylan Jackson proudly shows off a nice bull Dorado he caught today.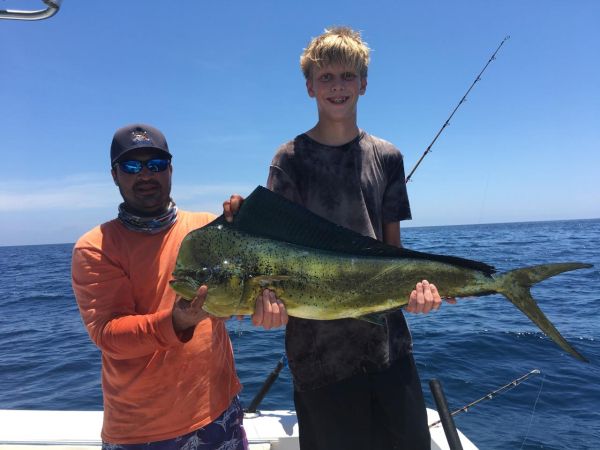 Today, after a 4 hour and 50 minute battle John Coulson hooked and brought to the boat this 410# Tuna. It took several captains and John to bring the brute onboard. This catch is believed to be the largest tuna ever caught in the La Paz area. John is shown with his sons and Captain Ivan.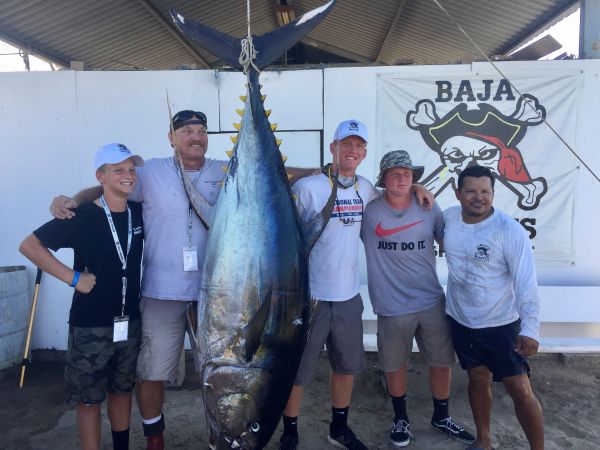 Dennis and Austin Brooks scored on Dorado today.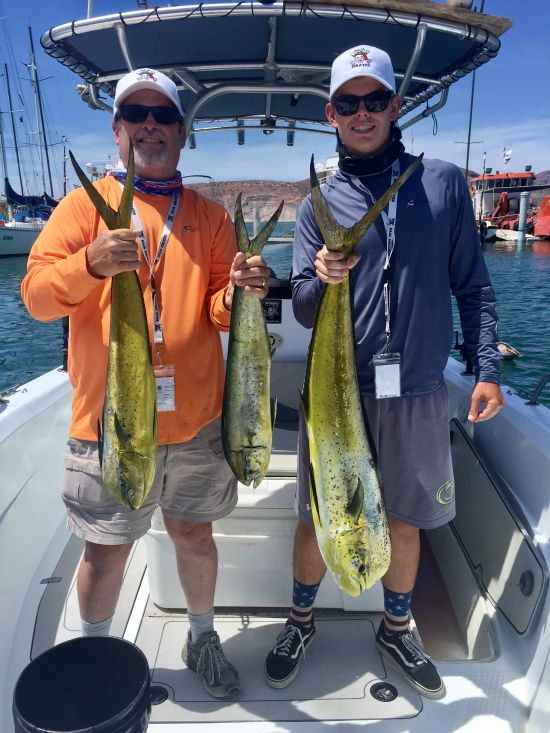 Brian Prescott very proudly shows off a big Wahoo he landed today.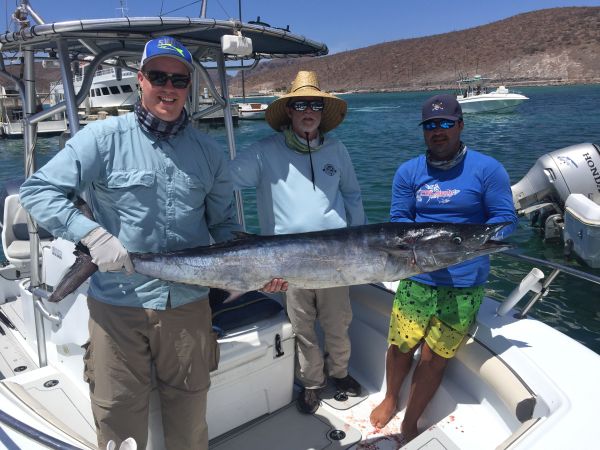 The month hasn't seen many clients visiting us so far but those who came had some pretty good luck. William and Linda Kuhlman with Brent and Nancy Keller enjoyed their time on the water landing some Dorado and small Tuna.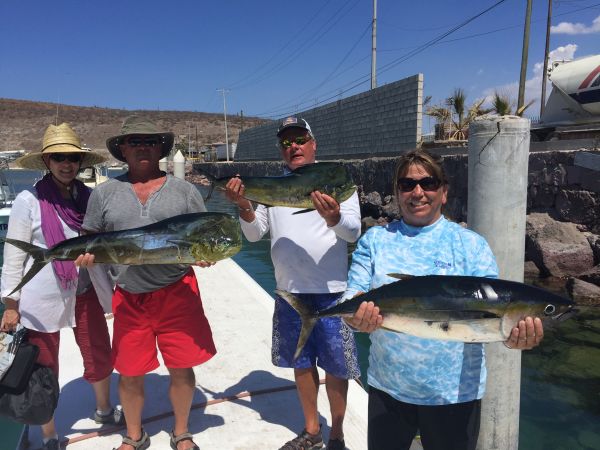 To start July off and with a little down time, our captains went out and placed some buoys to attract and hold dorado, but while they were out they did a little fishing. It goes without saying they are pretty good at locating and landing big snappers and groupers.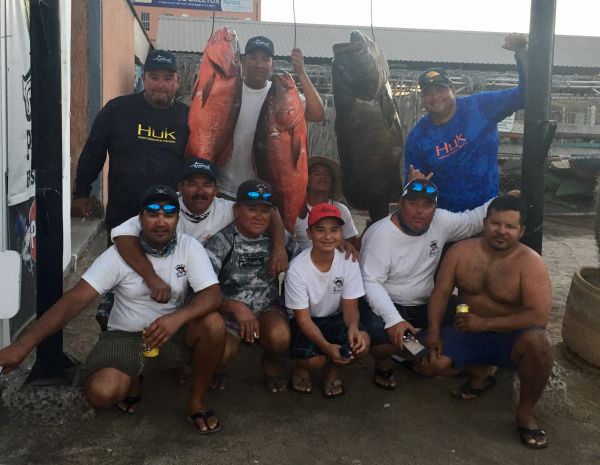 ---
BEST BOATS - BEST GEAR - BEST SERVICE - BAJA PIRATES!
Get the latest Baja Pirates fishing reports!