July 2016
This last week of July the water tempature is getting better, it is now in the low 80ís and there is now blue water close to the bay. The improvement of the water has brought even more Marlin into our fishing grounds. Aside from the Marlin, the best fishing has been bottom fishing for Pargo and Amberjack.
This week our good friend 90 year young, Louie O'Brpdovich fished with us and caught this Stripped Marlin.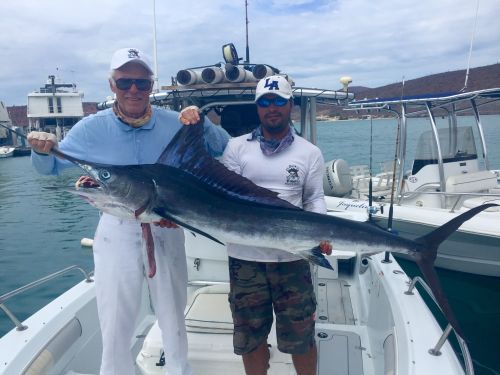 Also this week another good friend, Joe Black, was fishing with us and he caught this nice Pargo.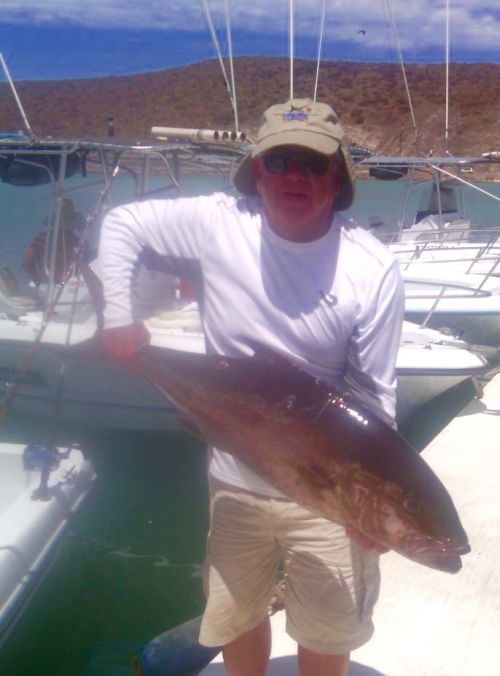 The Ramboz and Valdez party had a couple great days of fishing catching some very, very big Amberjack. Here Danny Ramboz shows off one of his big Amberjacks.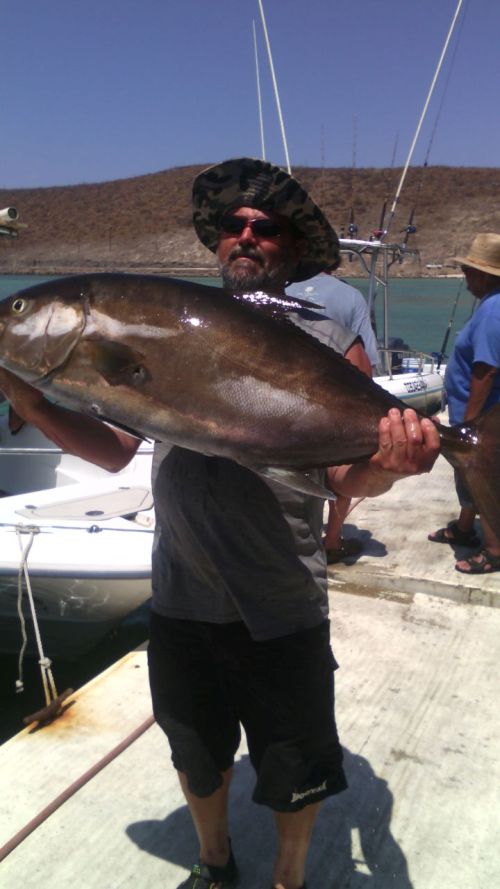 Also in the group was Richard Straton and he proudly shows his big catch.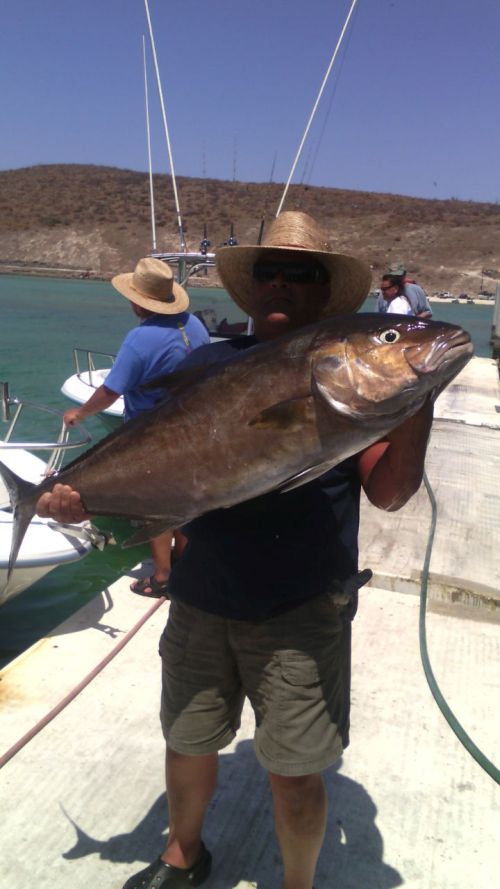 Then there was Franky Valdez and Leo Lopez. Both show their big catch.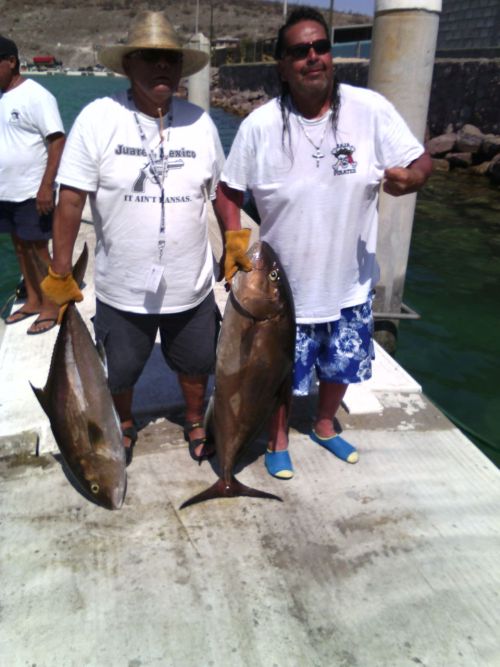 We recently received a great followup email from Mike Butler after he returned home from fishing with us and we want to share his comments with you. Mike wrote: I wanted to send a note to thank you for the wonderful fishing experience that I recently had with your fleet! Chuy was spectacular - as a person and as a knowledgeable, highly experienced guide and captain. Additionally, I found your entire organization to be professional, extremely courteous and completely committed to putting customers on fish. My single goal for visiting La Paz, and for fishing with Baja Pirates, was to catch a Marlin on a fly. I was able to finally accomplish this goal, along with landing a Dorado and other fish.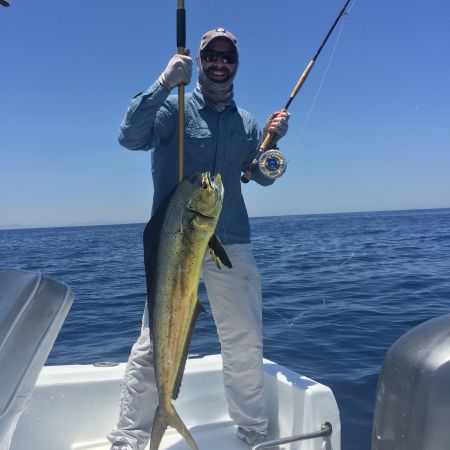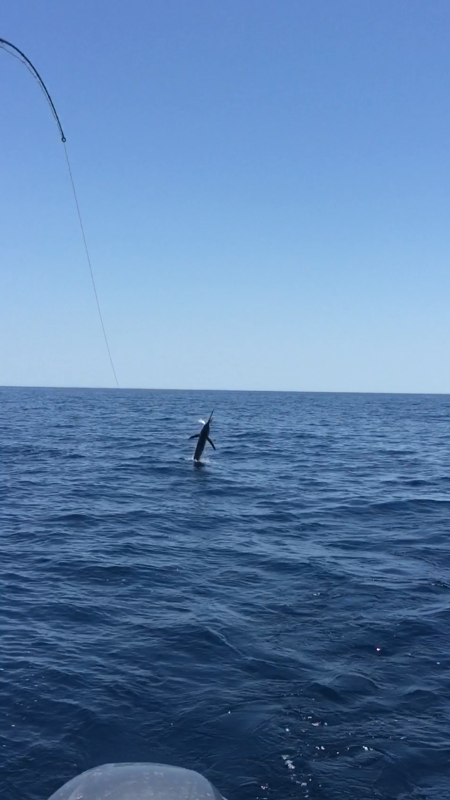 Ric Ice and Jonathan Dunn show off a few of their good eating Cabrilla and Snappers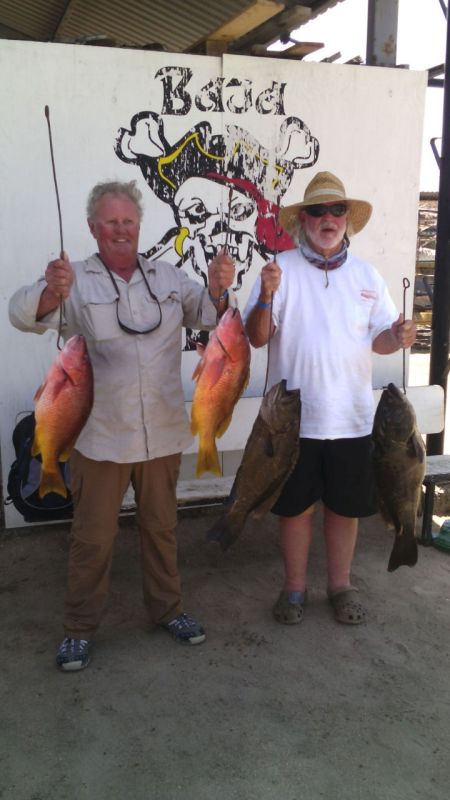 The "Catch of the Day" has to go to the Bateman family. Before their left our dock in the morning they told us that they wanted to catch as many different kinds of bottom fish as possible, and they did just that. Happy clients!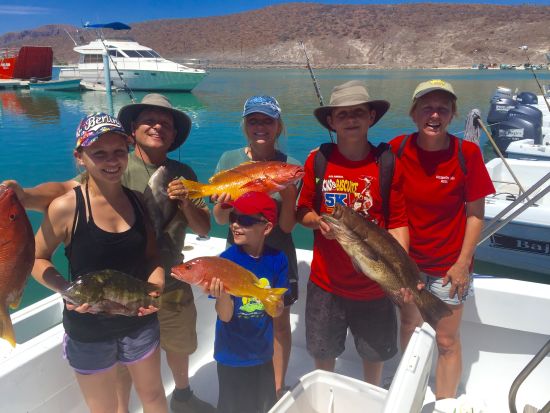 At last we are beginning to see some of the larger Dorado that so many of you want to catch. Here Phill Little shows off a pair of the Dorado he caught today.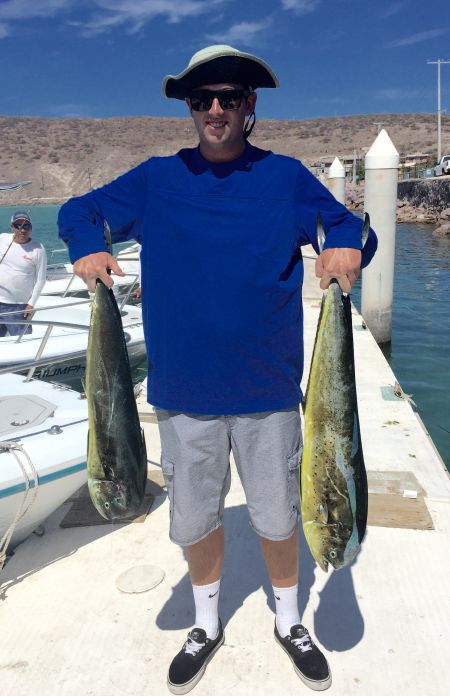 La Paz Update Sunday 07/03/2016 - It has been another strange week in La Paz. The water around the bay continues to be cold and now it is covered with a heavy red tide. Past the island the water is even colder and dark green. There are some small Dorado in the 5-15 size but we are still waiting for the larger fish.
The Sam Sarian party enjoyed the waters of La Paz and their fishing with the "Pirates". They shared a couple photos of their catch with us and for you to see.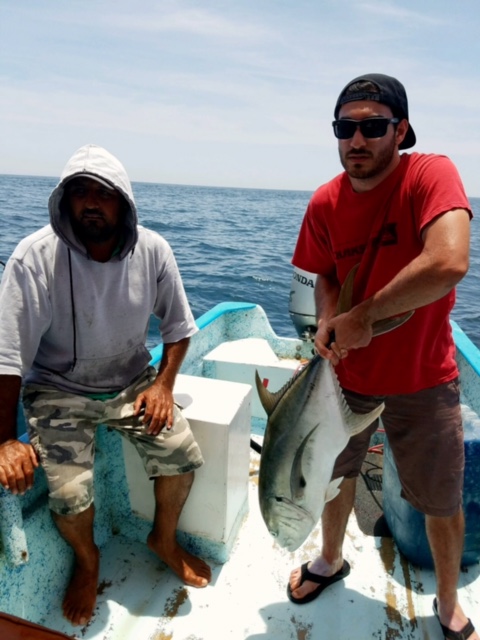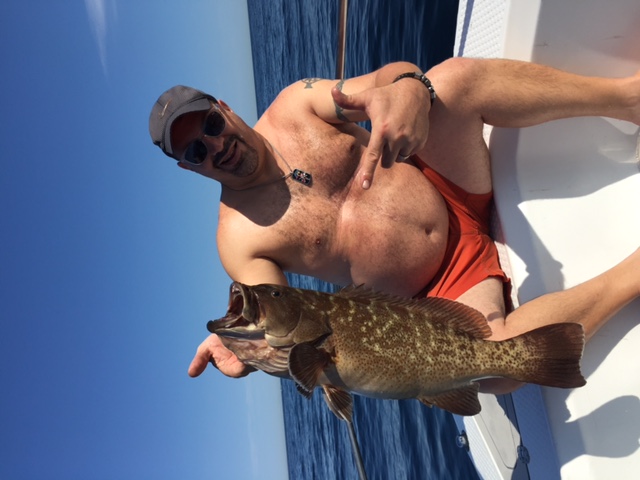 ---
BEST BOATS - BEST GEAR - BEST SERVICE - BAJA PIRATES!
Get the latest Baja Pirates fishing reports!